Folders is a WordPress plugin that allows you to organize your Pages, Posts, and Media files into folders. With the Pro version, you get additional features like unlimited sub-folders, dynamic folders, the ability to replace media files, and more. It's a great tool for content creators, web developers, bloggers, and businesses looking to improve their organization and productivity.
Premio
Organize WordPress Content
Quickly and easily organize all your Pages, Posts, and Media files in folders with the Folders plugin. Drag and drop items into directories and change the folders tree view as you wish. Keep your content organized and easy to find.
Save Time and Effort
With the Folders plugin, you can easily upload and organize text, images, videos, and audio files at the click of a button. No more searching through endless lists - neatly label and categorize your media library files, pages, and posts for efficient content management.
Effortlessly Replace Media Files
Update your media files without the hassle. With the Folders plugin, you can replace media files with other files and have the change reflect throughout your website on all your pages, posts, and more. Keep your content fresh and up-to-date with ease.
Screenshots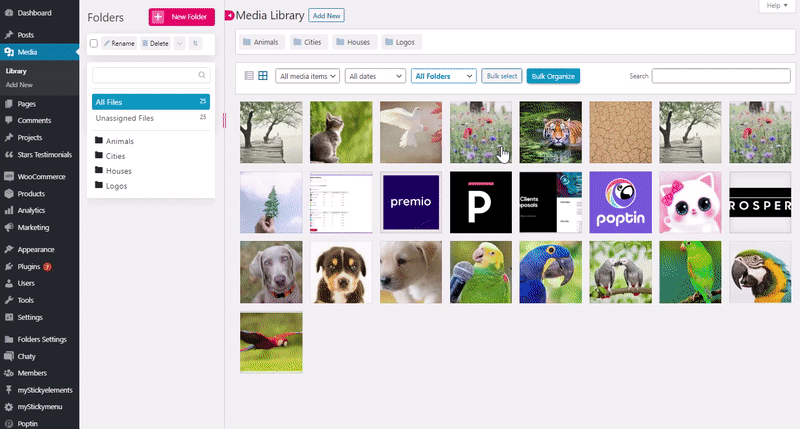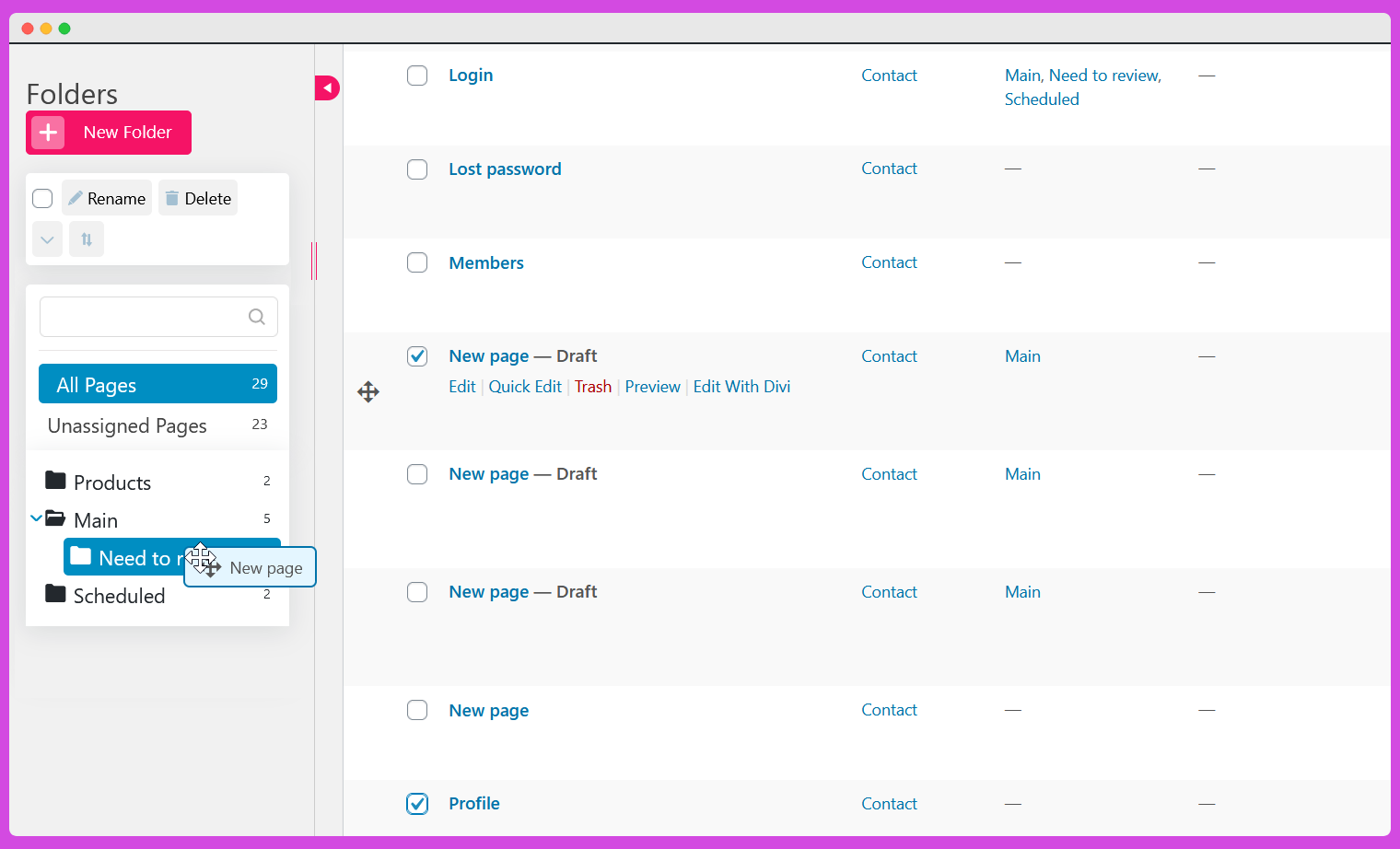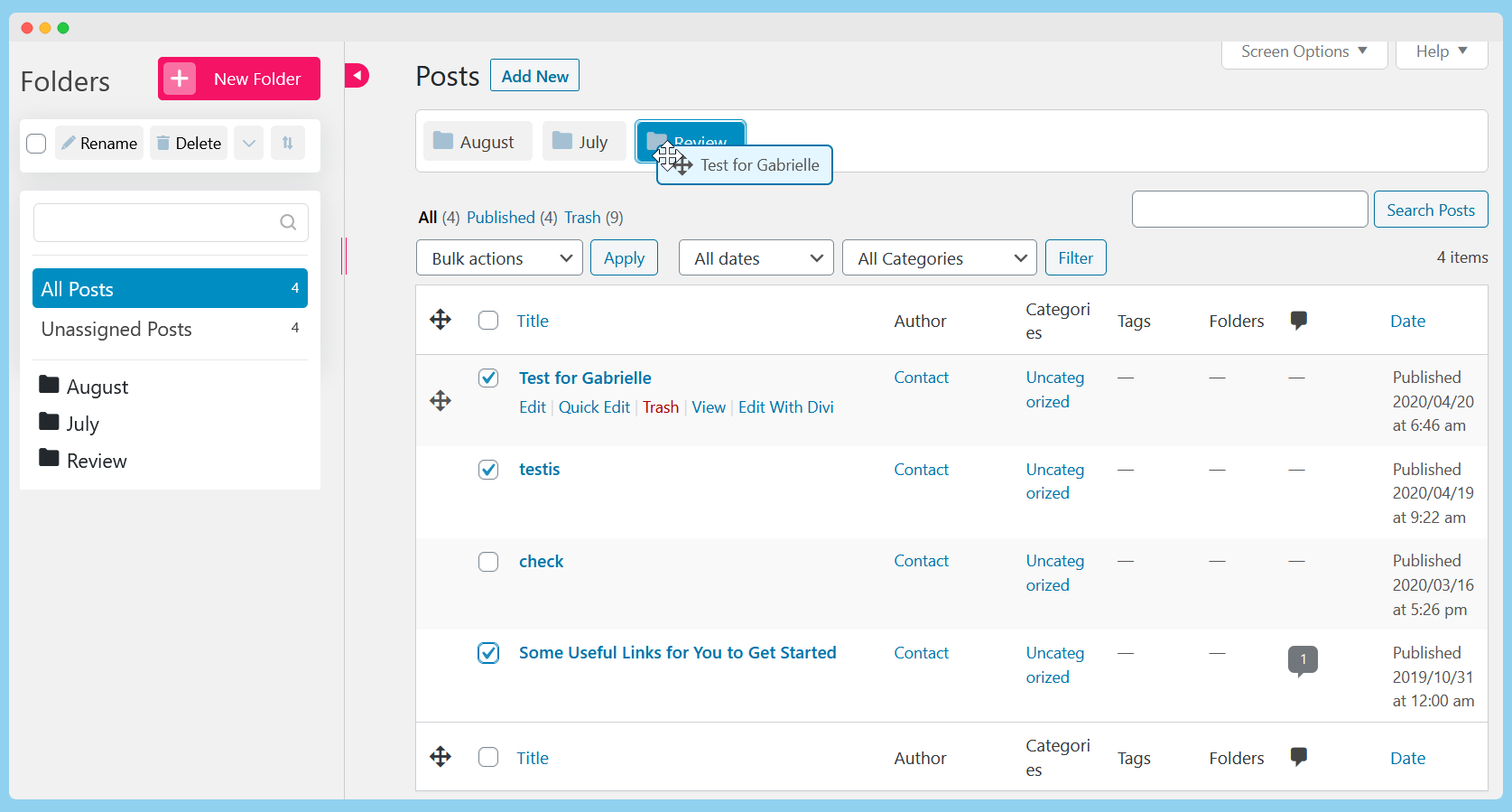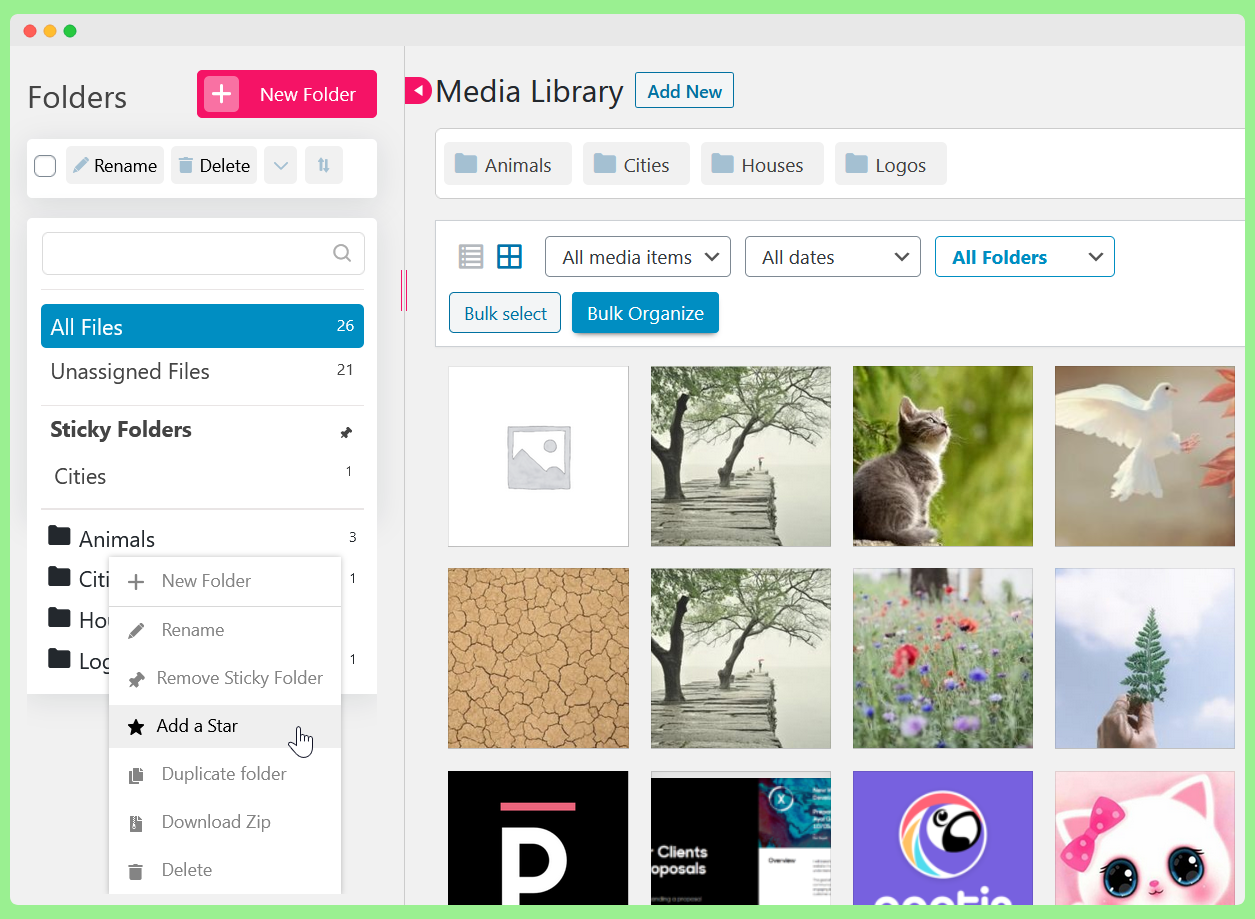 Are you the author of this plugin, Claim this page
Explore other WordPress plugins