Shield Security is a WordPress security plugin that focuses on preventing attacks from bad bots. It offers features such as bad bot protection, comprehensive activity logs, two-factor authentication, and exclusive security admin protection. With Shield Security, your site will be protected from various security threats, and you can also receive dedicated premium security support when you upgrade to the Pro version.
Shield Security
Stop Hackers Dead
Prevent attackers from hacking your site with real security measures that detect and block bad bots before they can do any damage.
Comprehensive Activity Logging
Gain complete visibility into every action on your site with Shield's best-in-class logging feature. Track user activity, plugin and theme changes, and even database modifications for enhanced security.
Hassle
Free Protection - Shield's exclusive bot detection technology invisibly protects your login and registration forms from brute force attacks and spam, eliminating the need for additional security addons. Enjoy peace of mind without any extra effort.
Screenshots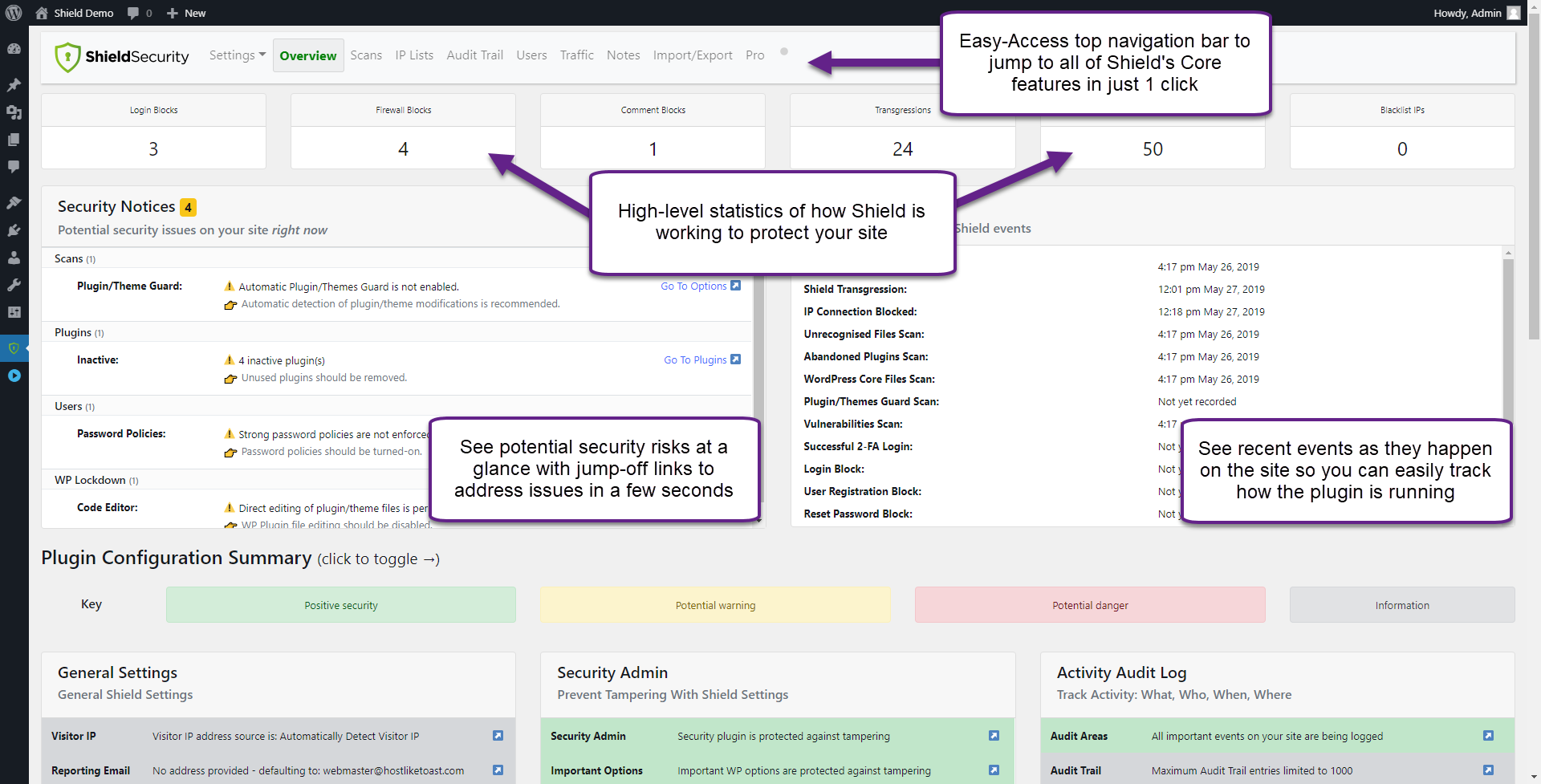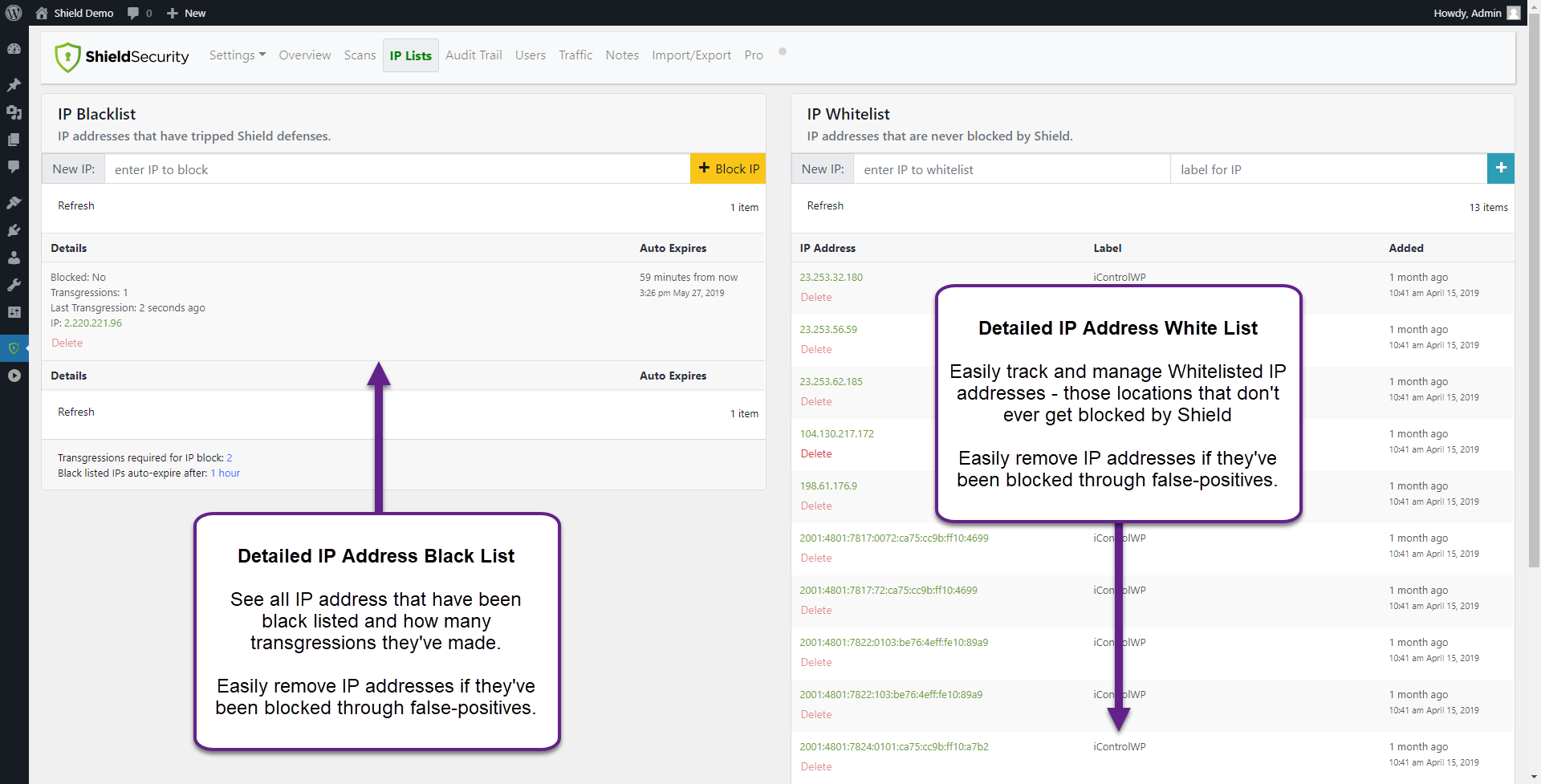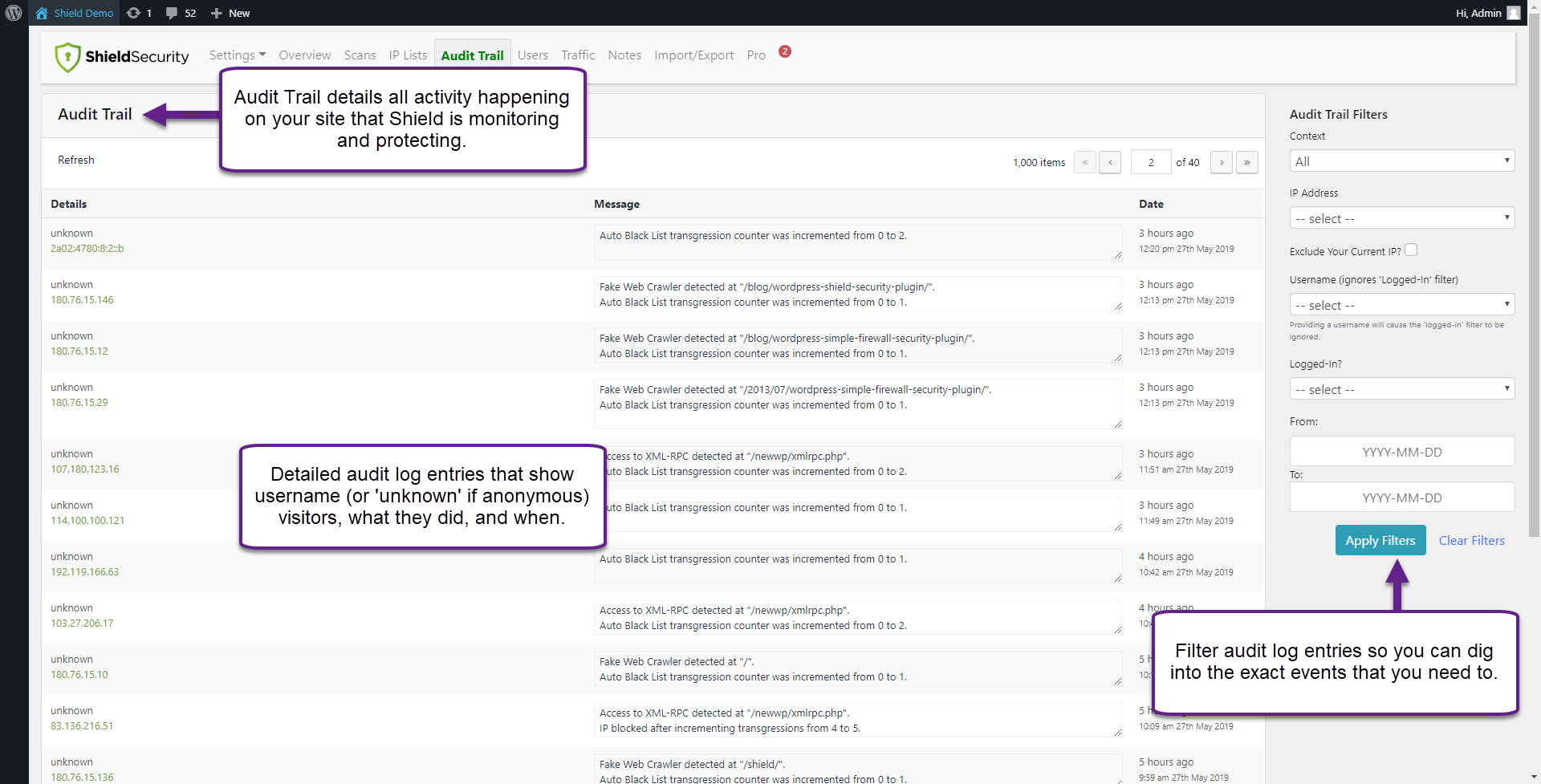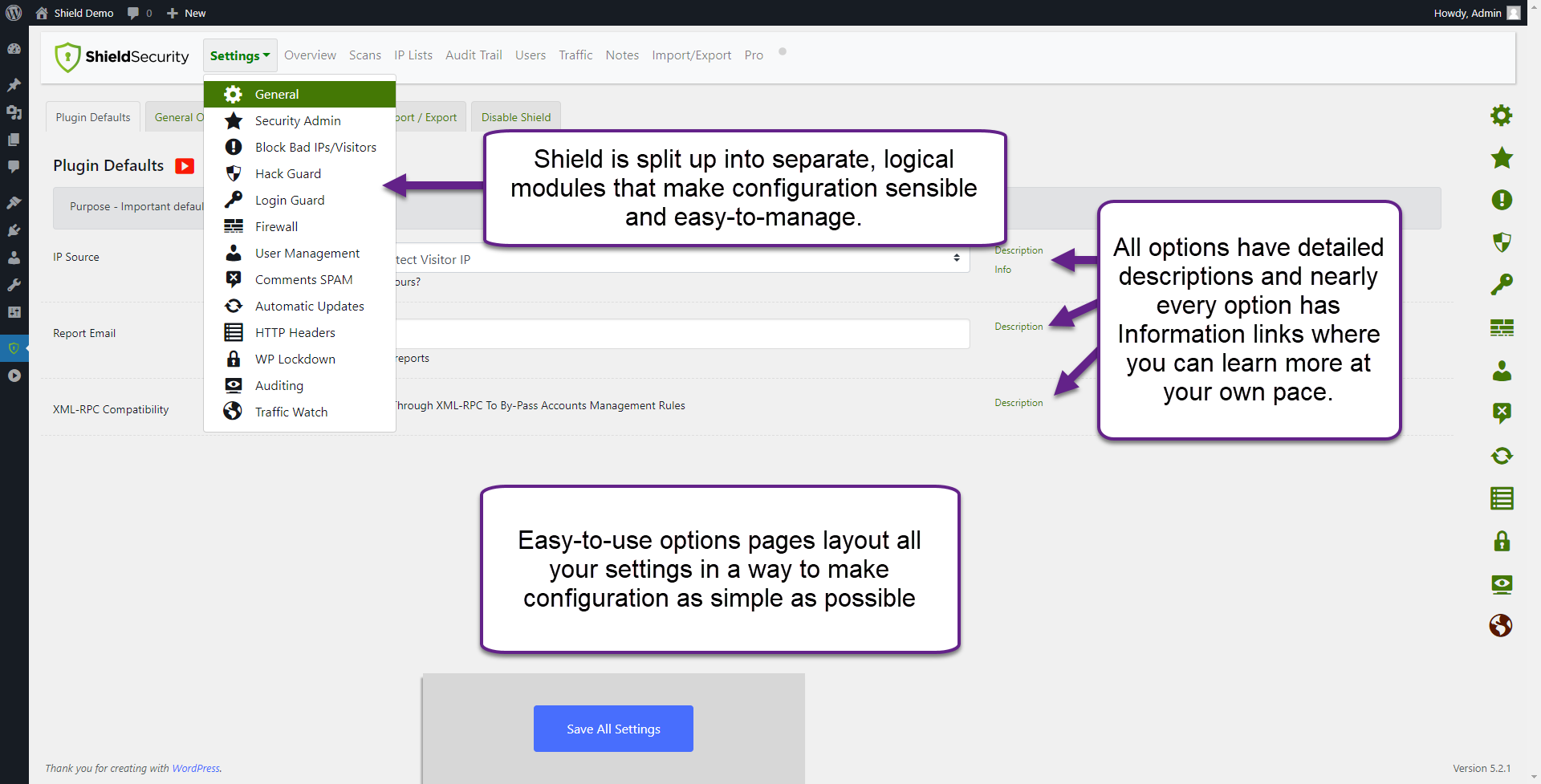 Are you the author of this plugin, Claim this page
Explore other WordPress plugins