WP-Optimize Cache is a WordPress plugin that improves the performance of your website by caching your pages, cleaning your database, and compressing your images. It also offers additional features like minification and scheduling automatic optimizations. There is also a premium version available with even more powerful features and premium support.
David Anderson, Ruhani Rabin, Team Updraft
Boosts Website Speed
WP-Optimize Cache cleans your database, compresses images, and caches pages for lightning-fast load times.
Optimizes Database Efficiency
WP-Optimize Cache clears unnecessary data, de-fragments tables, and reduces bloat for a leaner and faster database.
Enhances Image Loading
WP-Optimize Cache compresses large images, reduces file sizes, and improves page speed without compromising image quality.
Screenshots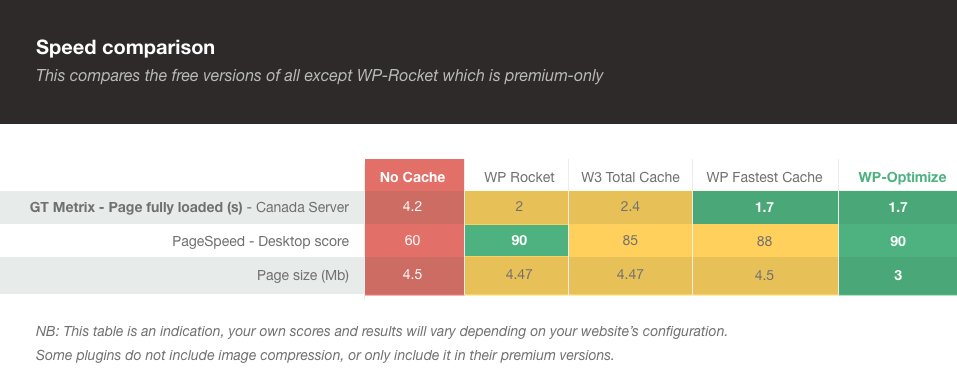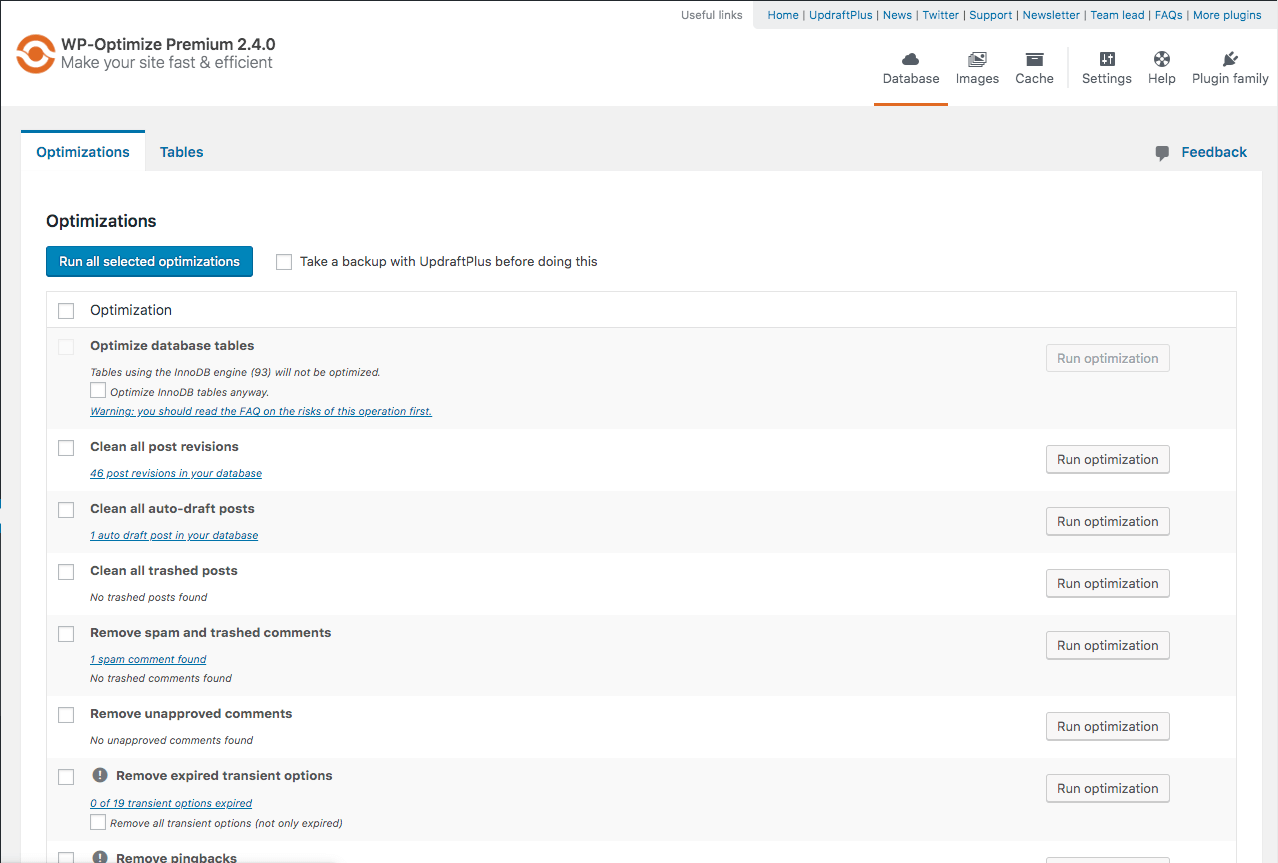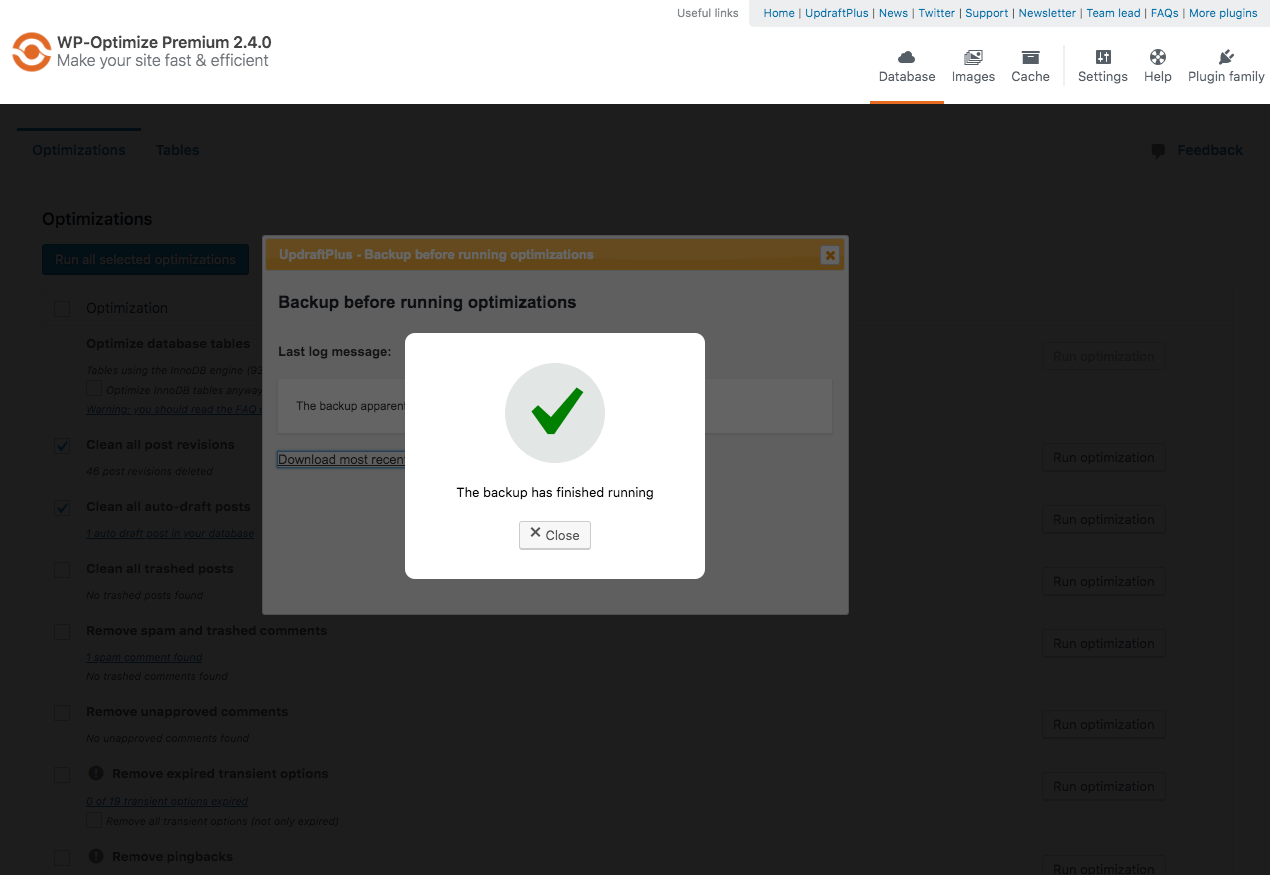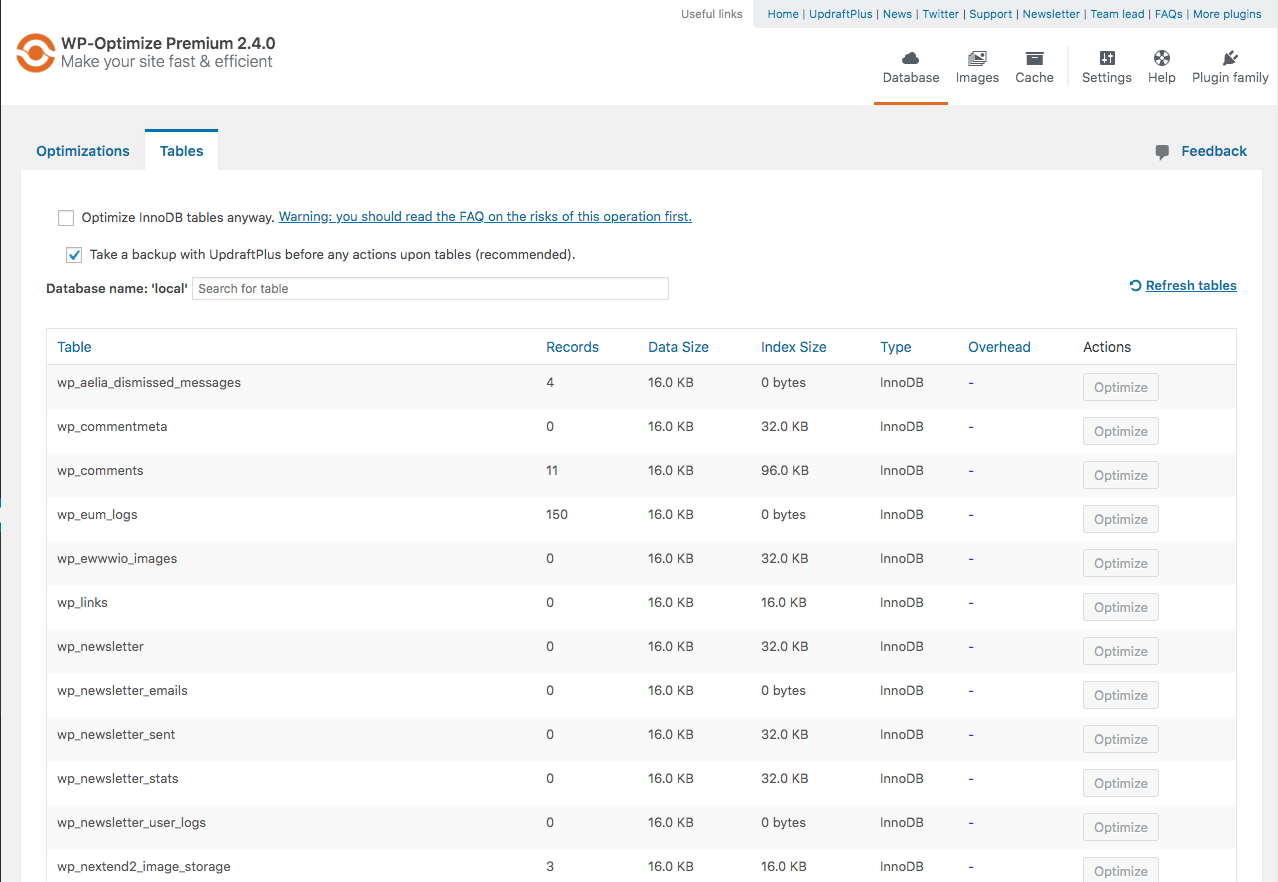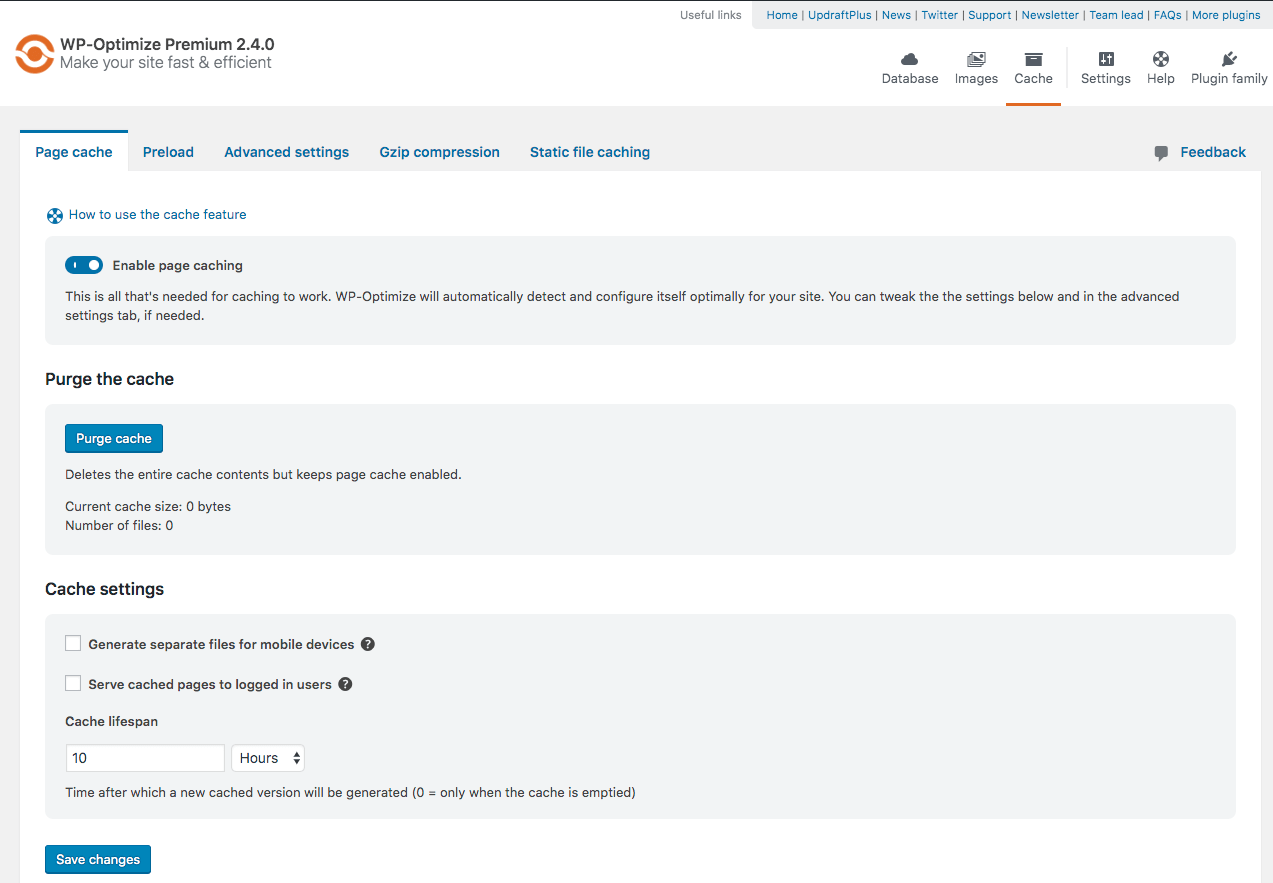 Are you the author of this plugin, Claim this page
Explore other WordPress plugins