Booster for WooCommerce is a single plugin that combines over 100 features to fully customize your WooCommerce site. With easy setup options and no coding required, Booster makes it simple for anyone to customize their online store. Upgrade to the paid Booster bundles for even more functionality and administrative tools.
Pluggabl LLC
Boost your WooCommerce
Replace all those WooCommerce plugins with one single plugin that does the job of them all, and then some! Booster combines everything you need to fully customize your site's functionality into a single WooCommerce bundle, with 110 features and counting. With zero coding needed and easy setup options, Booster makes customization simple for everyone.
Increase sales with Booster
Discover why 100,000+ websites rely on Booster to expand the possibilities of your website. Increase your sales with a multitude of features with the #1 all-in-one WooCommerce plugin. Stop relying on multiple WordPress product plugins today!
Maximum customization, minimum effort
Add customized functionality to your WooCommerce business quickly with more than one hundred modules. Create a seamless customer experience on the front end and equip yourself with robust admin and reporting tools on the backend. Booster is for everyone. It's easy to set up and entirely flexible for maximum customization with just a few clicks. No coding required.
Screenshots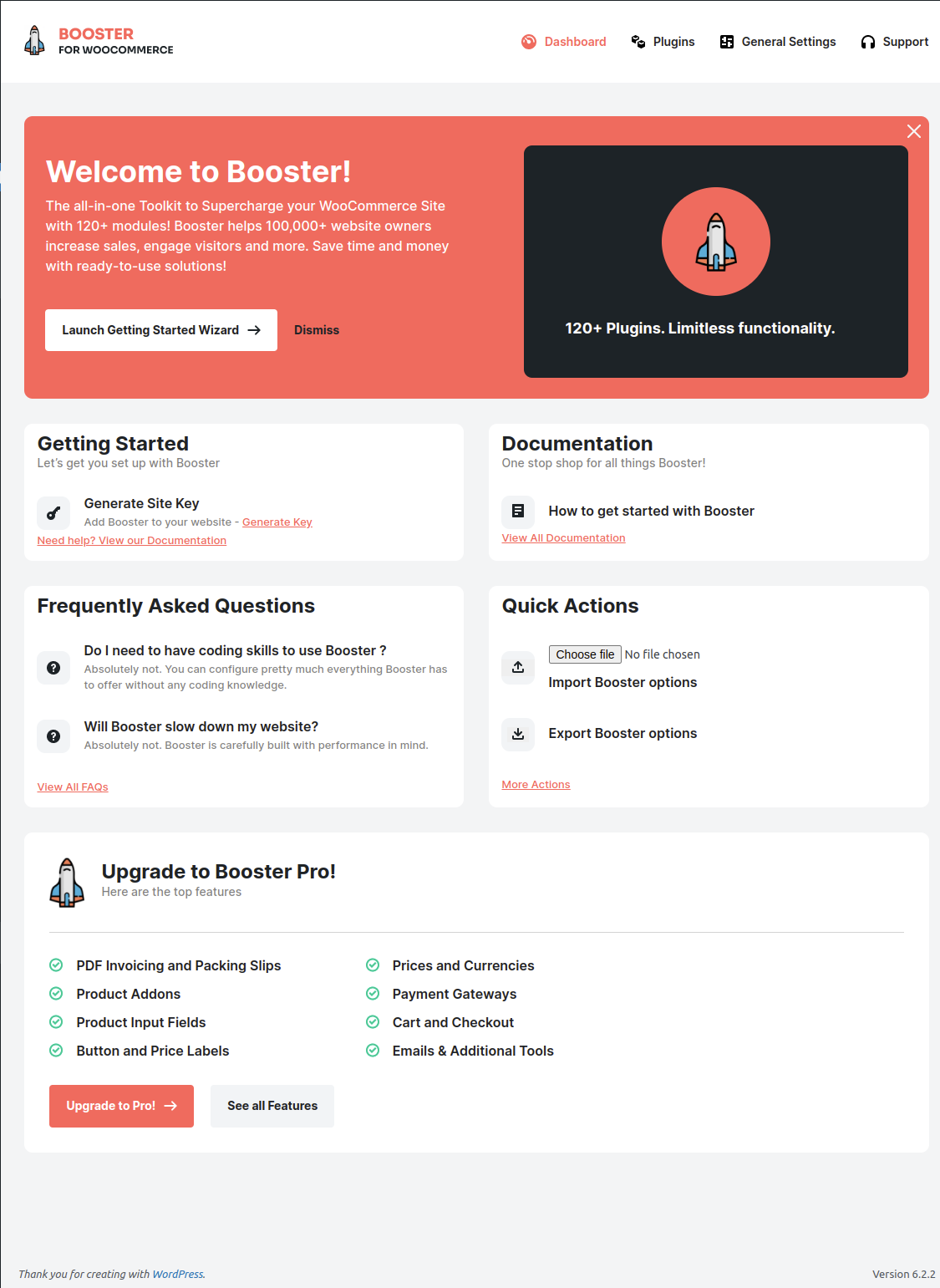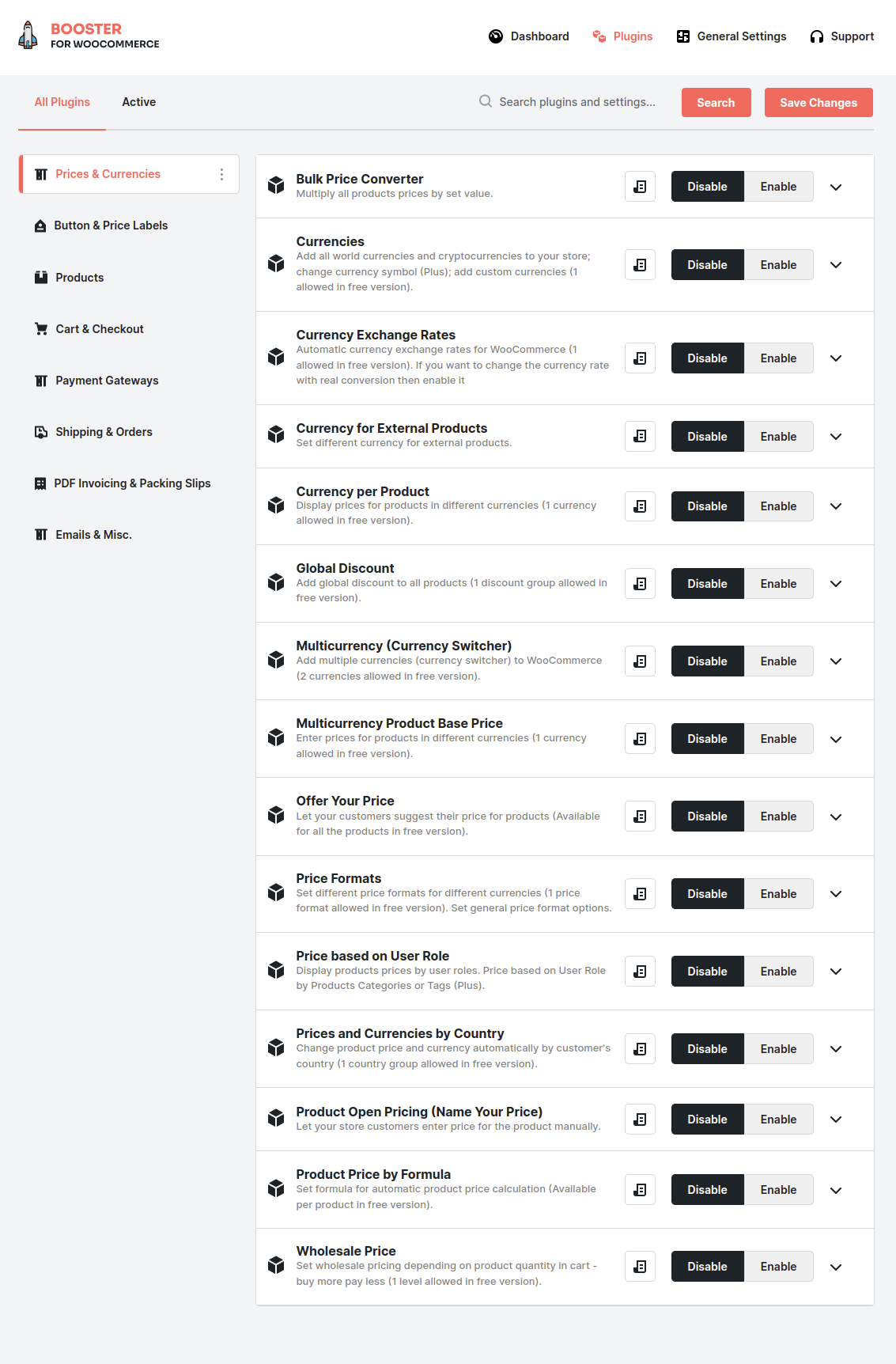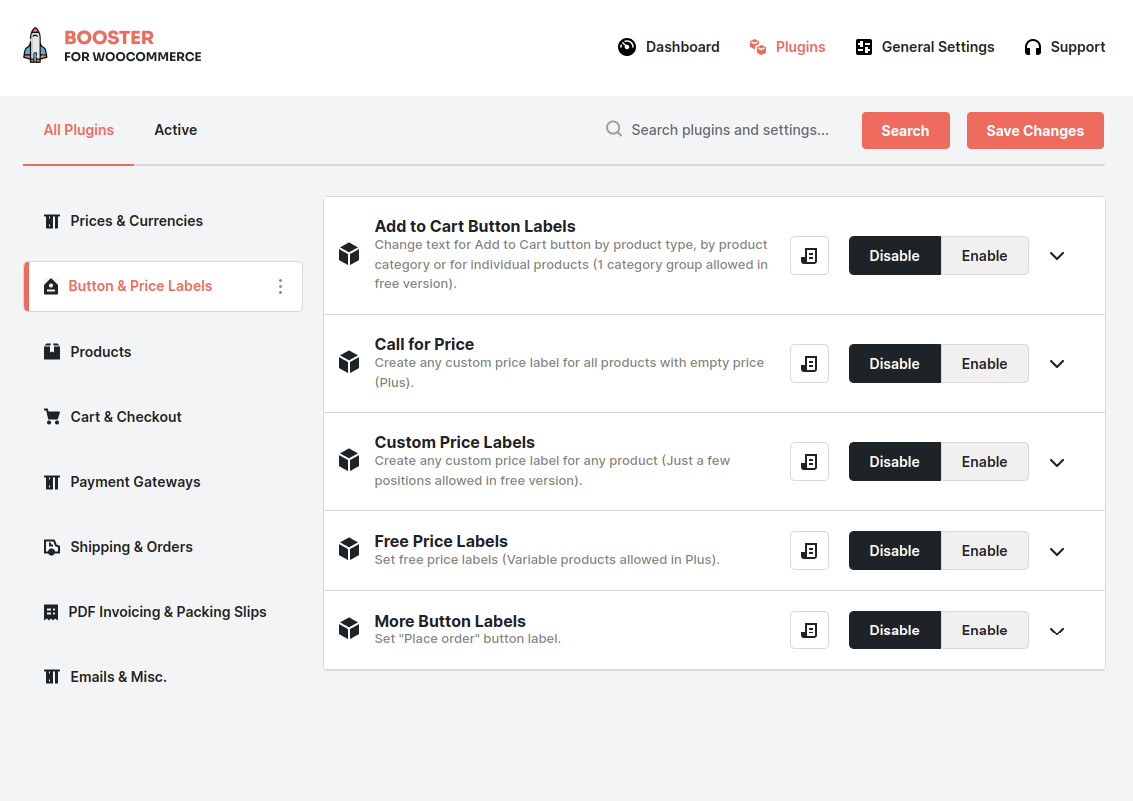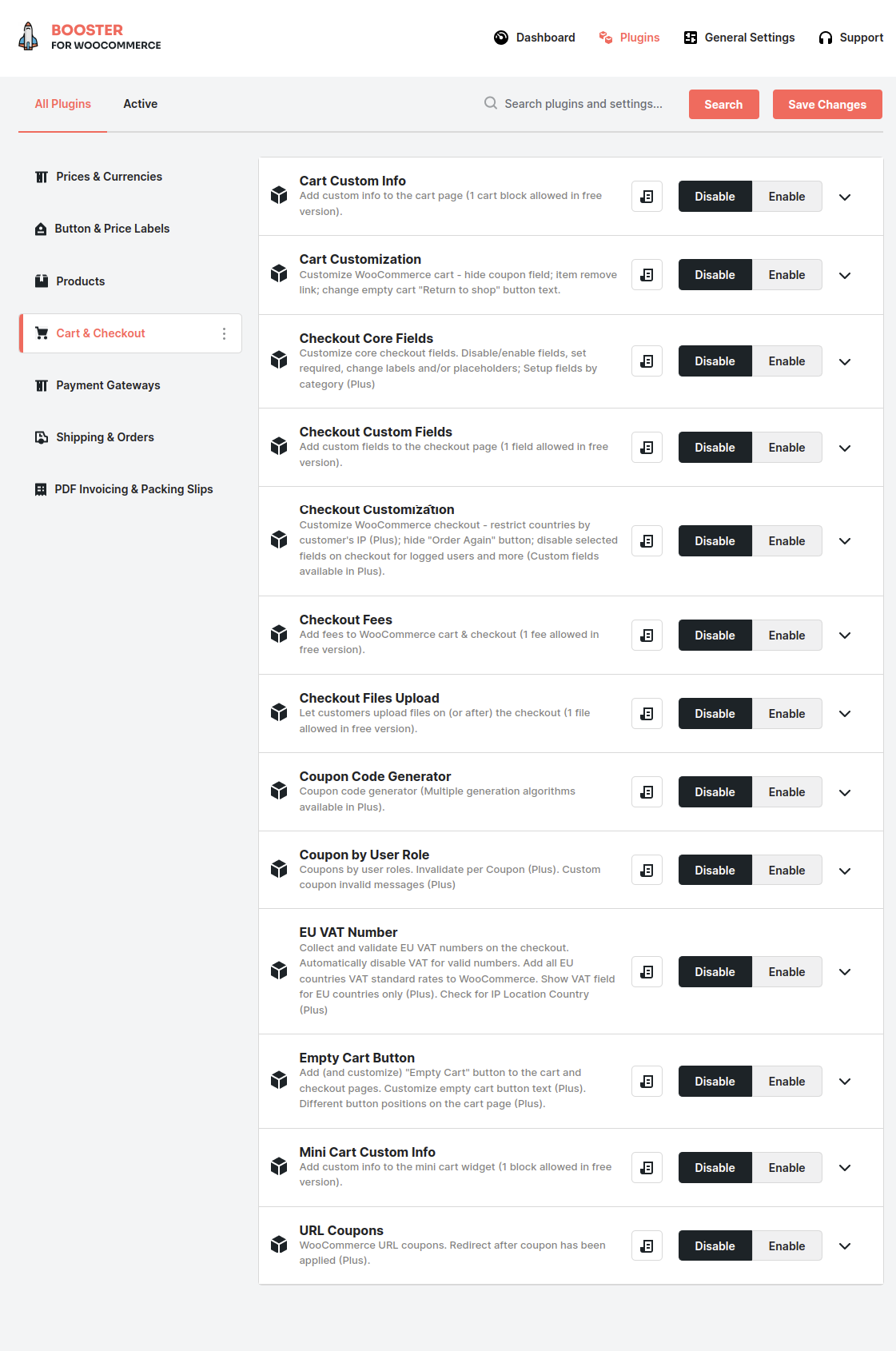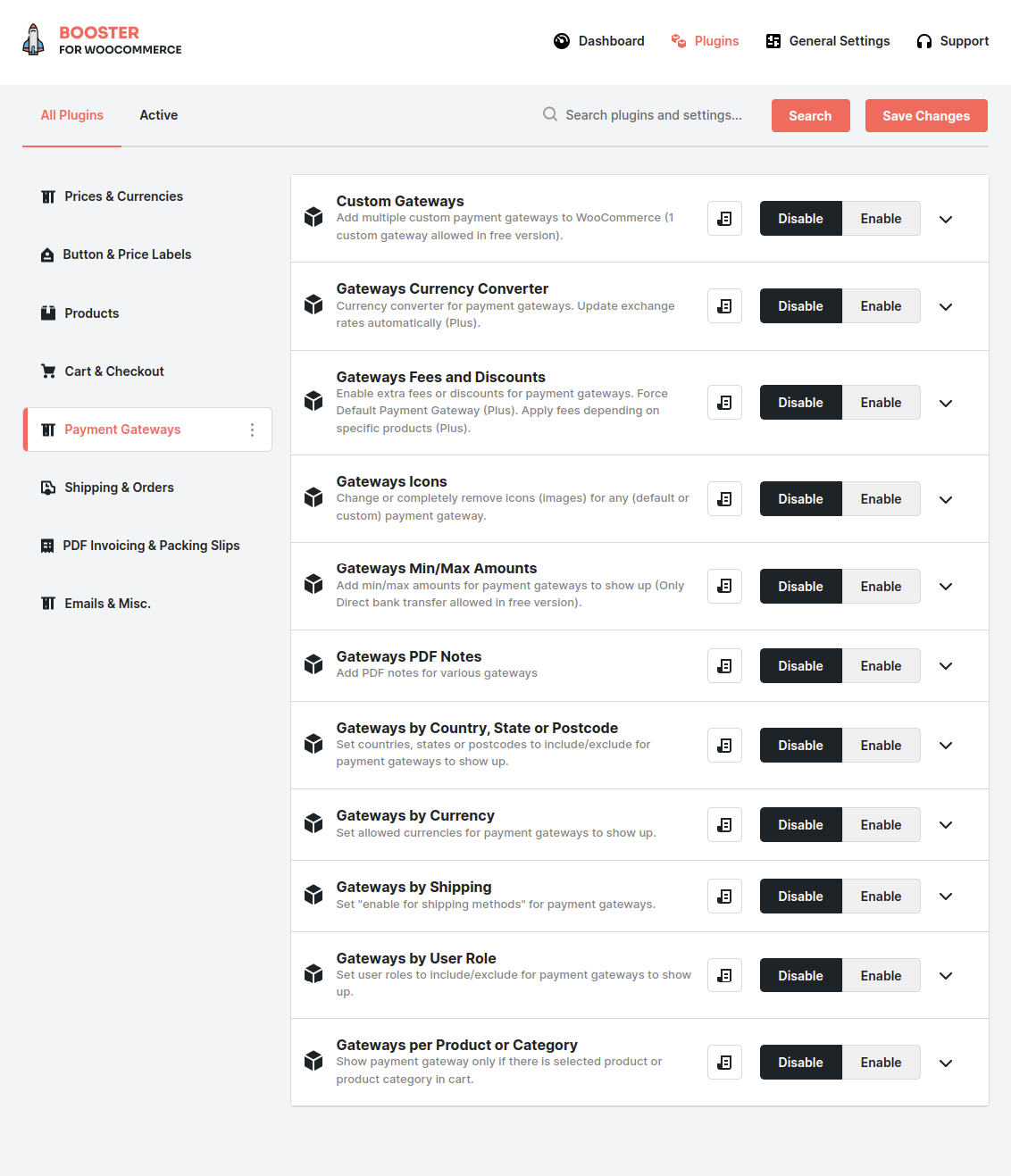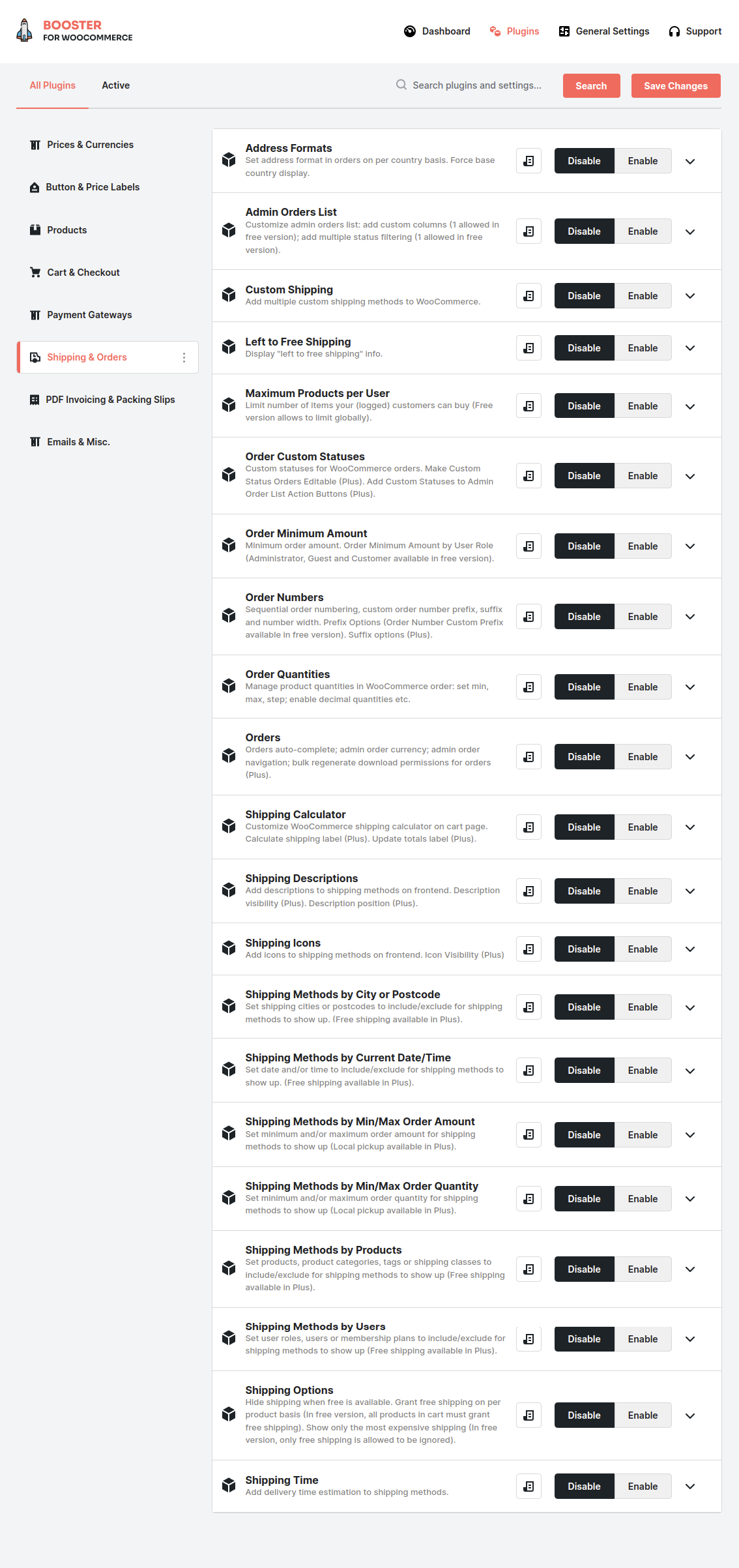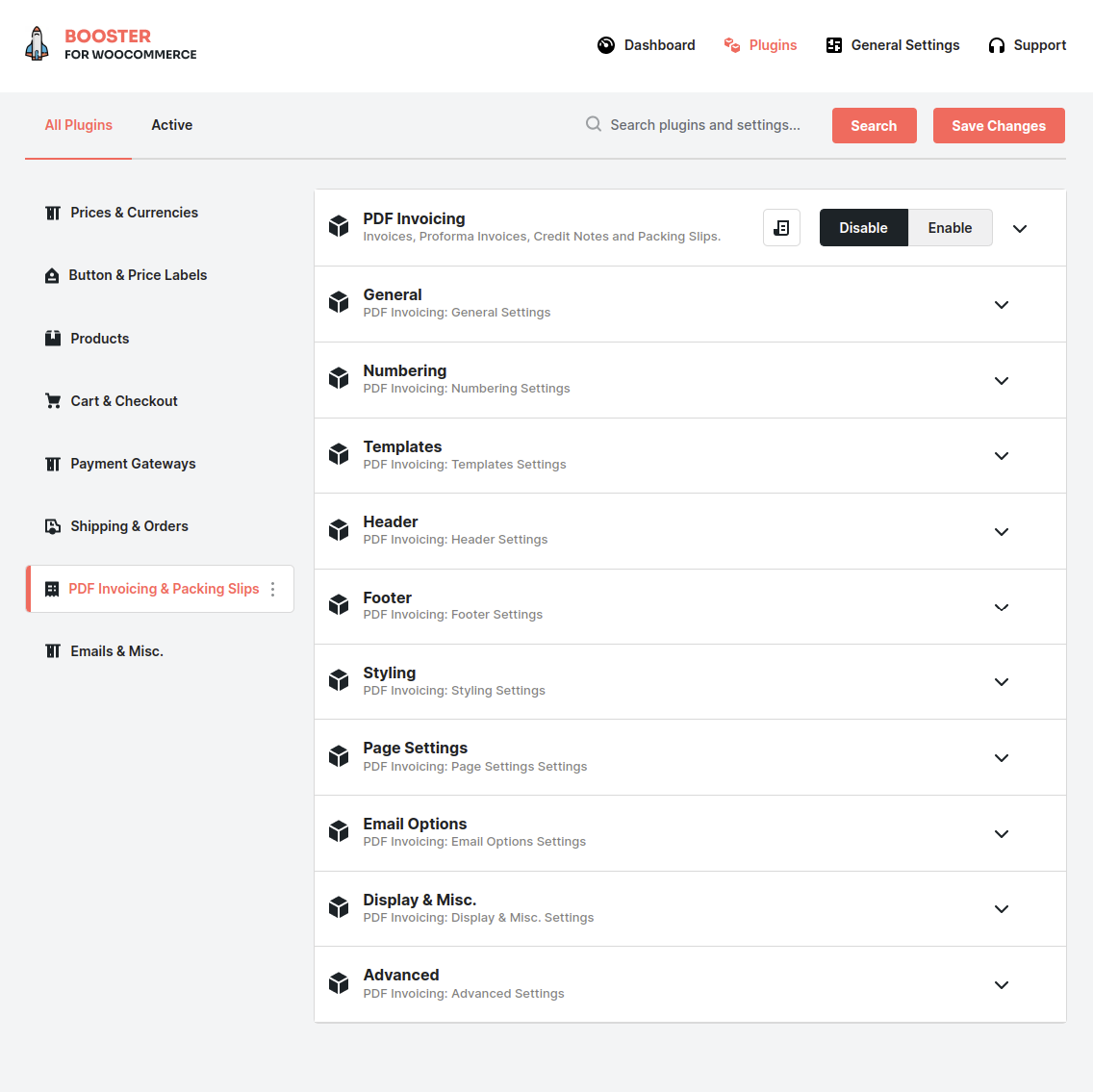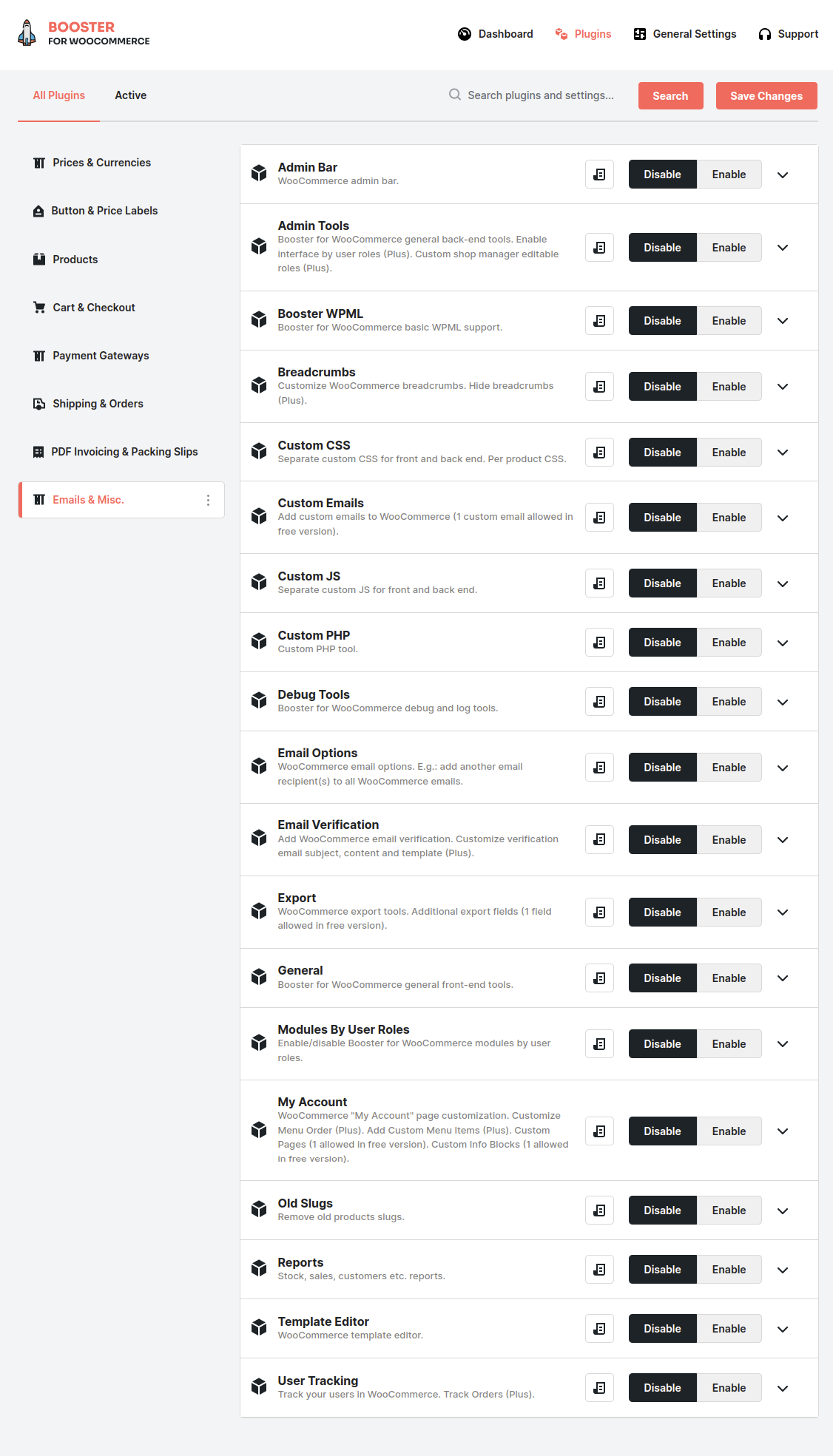 Are you the author of this plugin, Claim this page
Explore other WordPress plugins