UpdraftPlus is a trusted backup and migration plugin for WordPress websites, with over 3 million installations worldwide. It allows you to easily backup your site to various storage locations, restore it in just a few clicks, and migrate it to a new host, server, or domain. The free version is reliable, but the premium version offers additional features and options for more advanced needs.
UpdraftPlus.Com, DavidAnderson
Trusted Backup & Migration
Backup, restore, and migrate your WordPress website with the most trusted plugin in the WordPress community.
Easy & Secure Backup
Schedule backups and restore your website in just a few clicks, protecting your site from hacking, crashes, and human errors.
Seamless Website Migration
Easily migrate your WordPress website to a new host, server, or domain with the reliable and efficient UpdraftPlus plugin.
Screenshots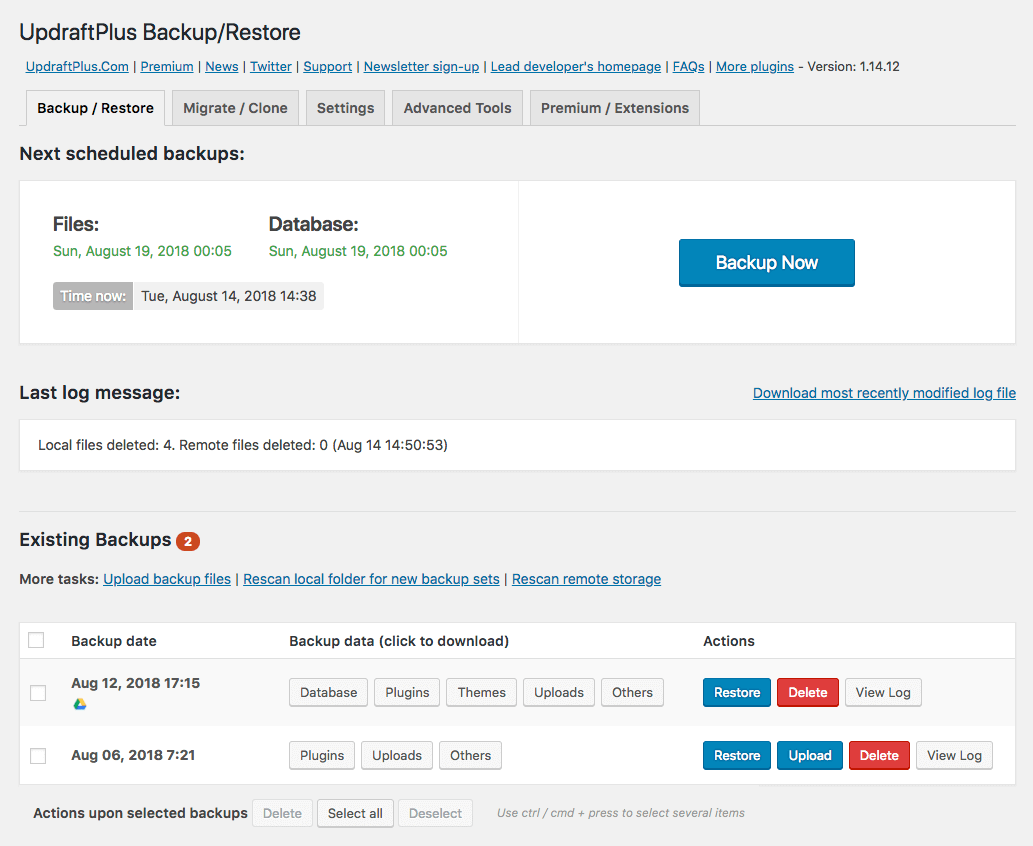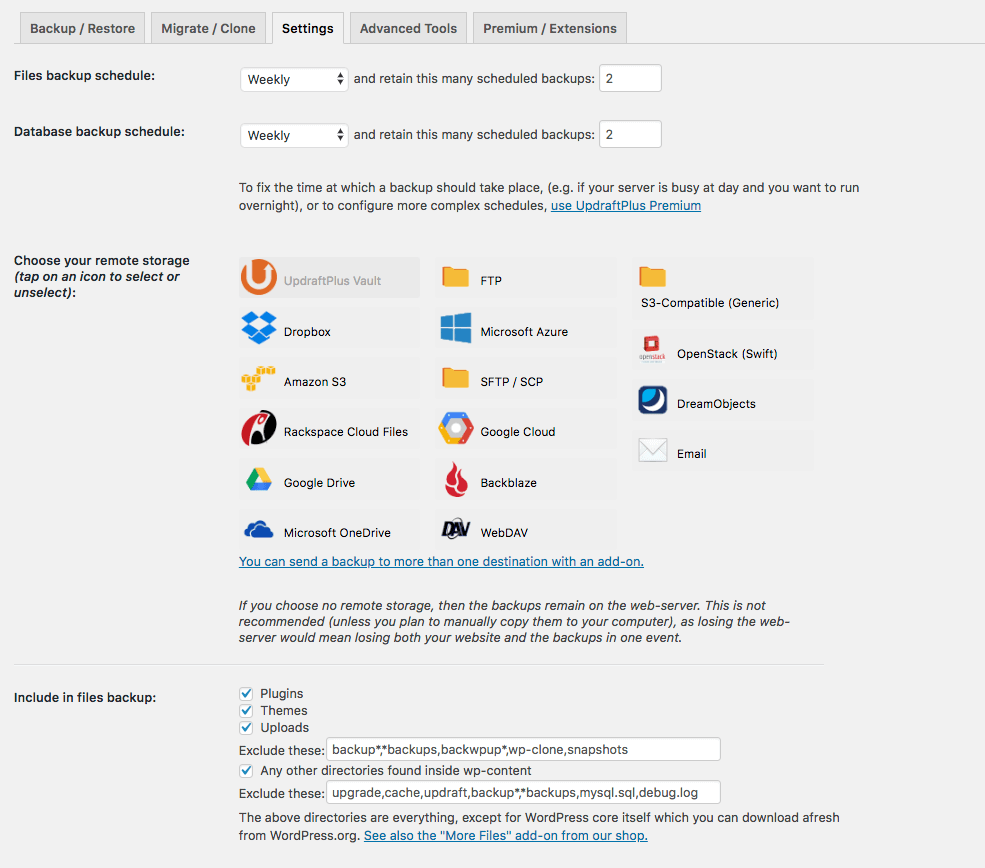 Are you the author of this plugin, Claim this page
Explore other WordPress plugins