Big File Uploads is a WordPress plugin that allows you to upload large media files directly to your media library without the limitations set by your hosting provider. You can increase your maximum upload size to any value and prevent server timeout errors by uploading files in smaller chunks. It is easy to set up and compatible with most major hosting services.
Infinite Uploads
Increase Upload Size
Bypass server limits and upload large files effortlessly.
Custom Upload Limits
Set different file size limits for user roles.
FTP/SFTP
Free Uploading - Simplify your workflow with direct file uploads to the media library.
Screenshots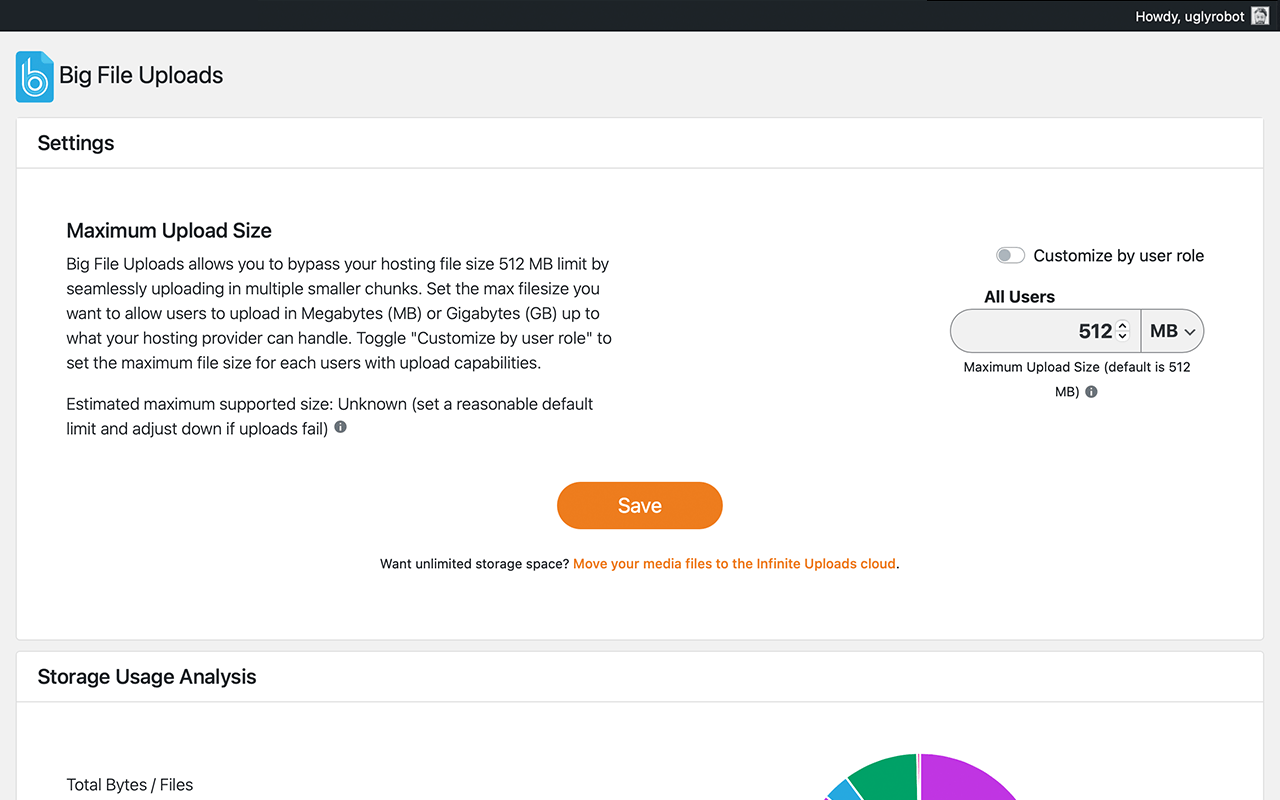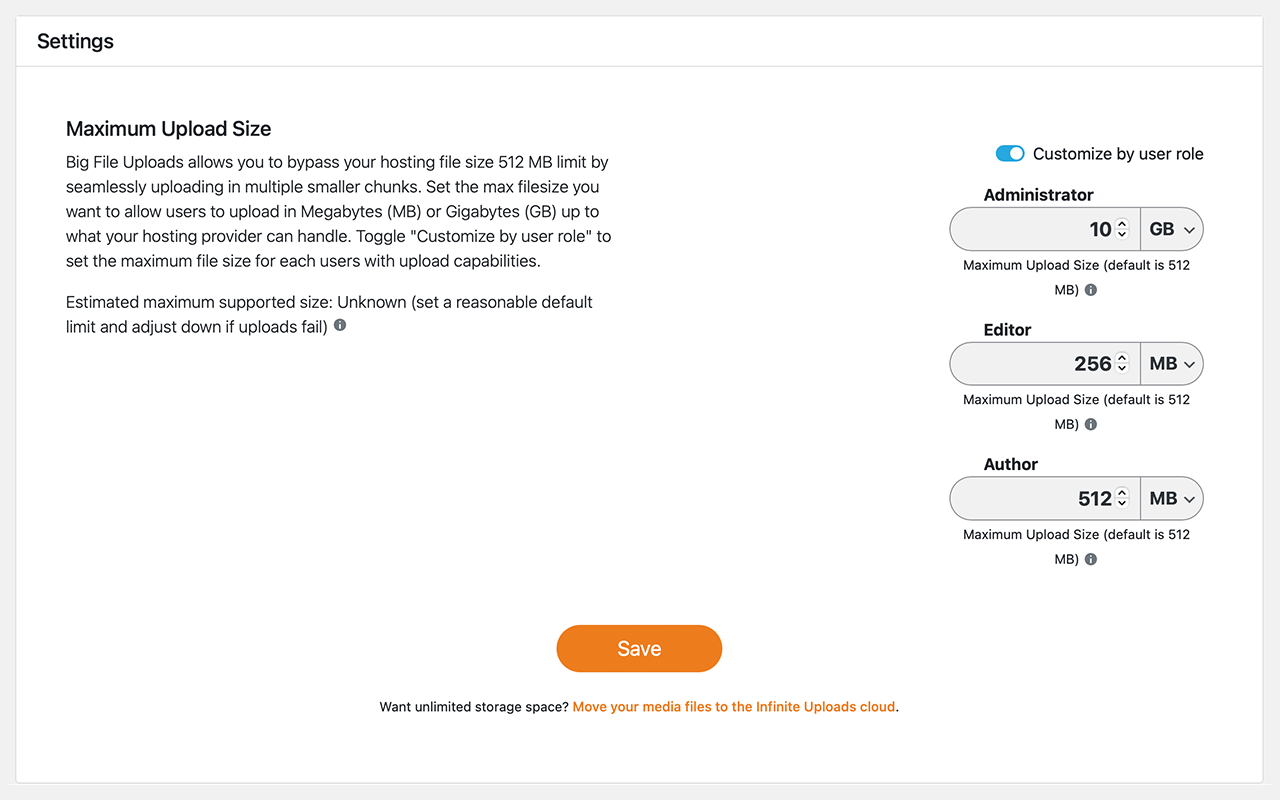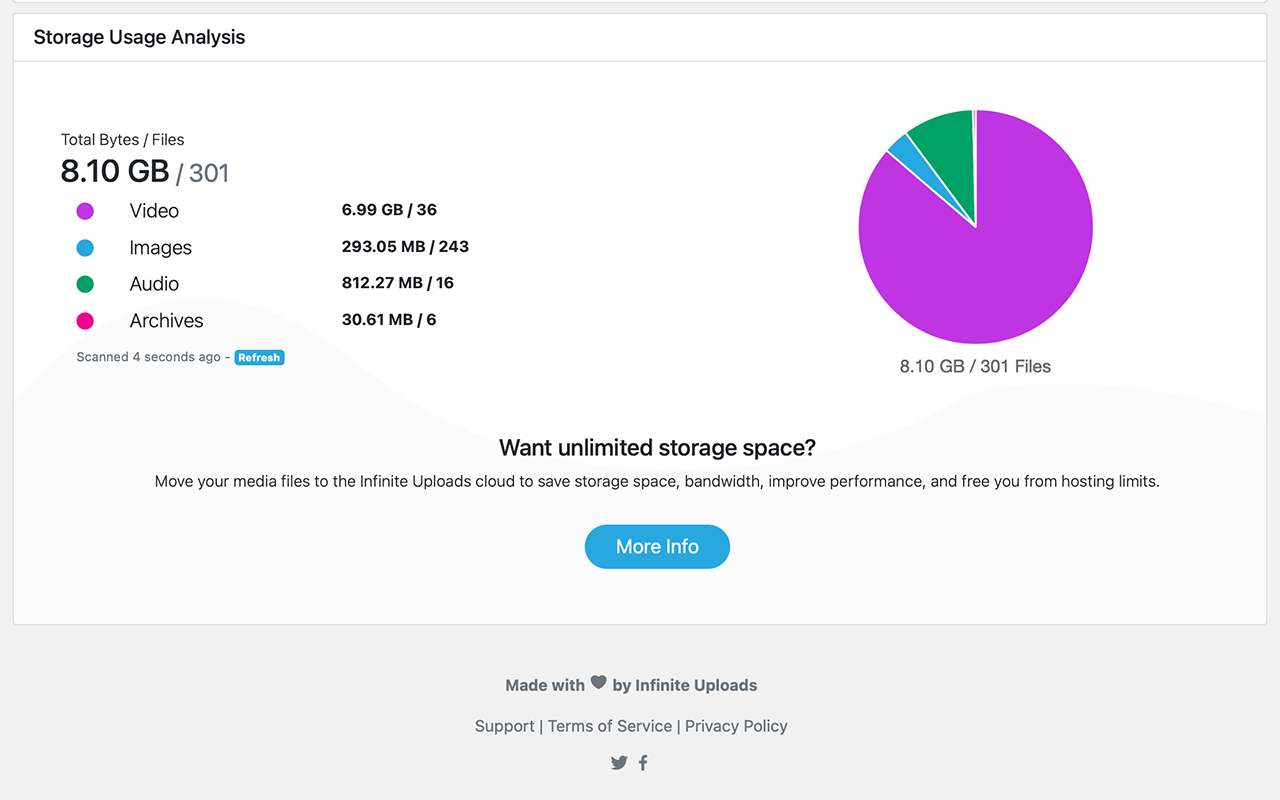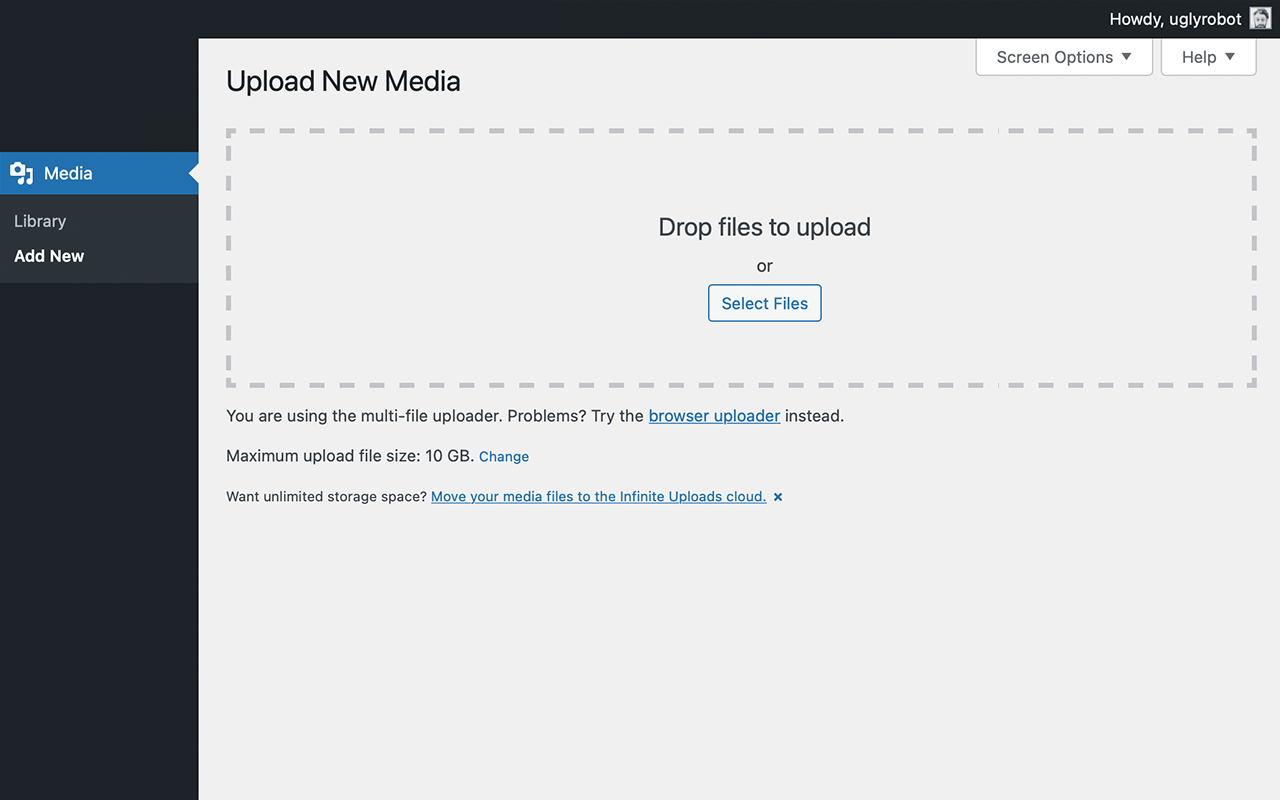 Are you the author of this plugin, Claim this page
Explore other WordPress plugins