Spotlight is a WordPress plugin that allows you to easily embed Instagram feeds on your website. You can choose from pre-designed templates or customize your own, and connect multiple Instagram accounts to display feeds from. The plugin has both free and premium features, and it has been highly recommended by experts and received positive reviews from users.
RebelCode
Embed Instagram feeds
Display beautifully designed Instagram feeds on your website with customizable galleries that adapt to your theme's design and fonts.
Connect unlimited accounts
Connect and display feeds from unlimited Instagram accounts across your website, combining photos, videos, reels, and gallery posts.
Boost social engagement
Increase social engagement and grow your Instagram following with a "Follow on Instagram" button directly within your website's Instagram feed.
Screenshots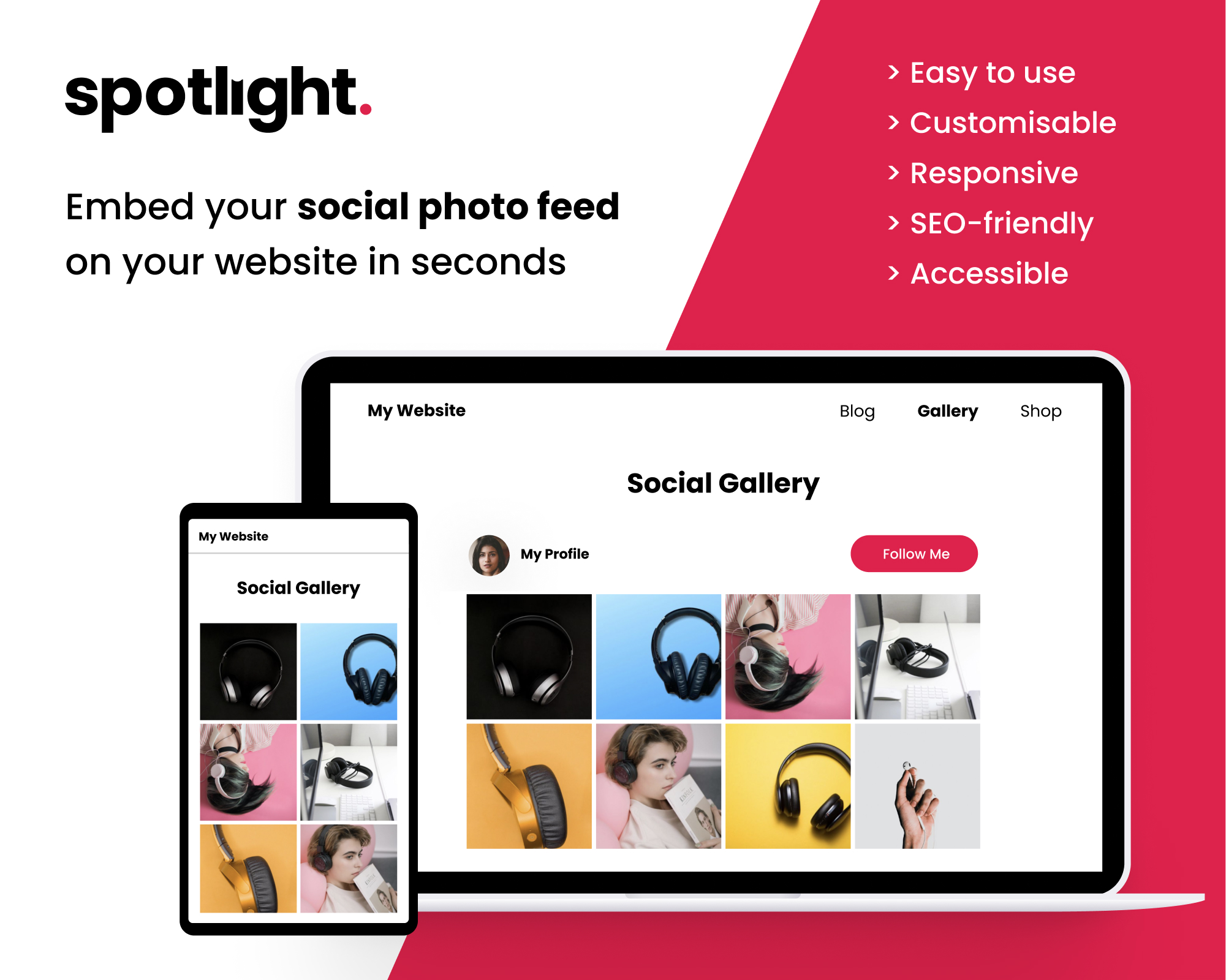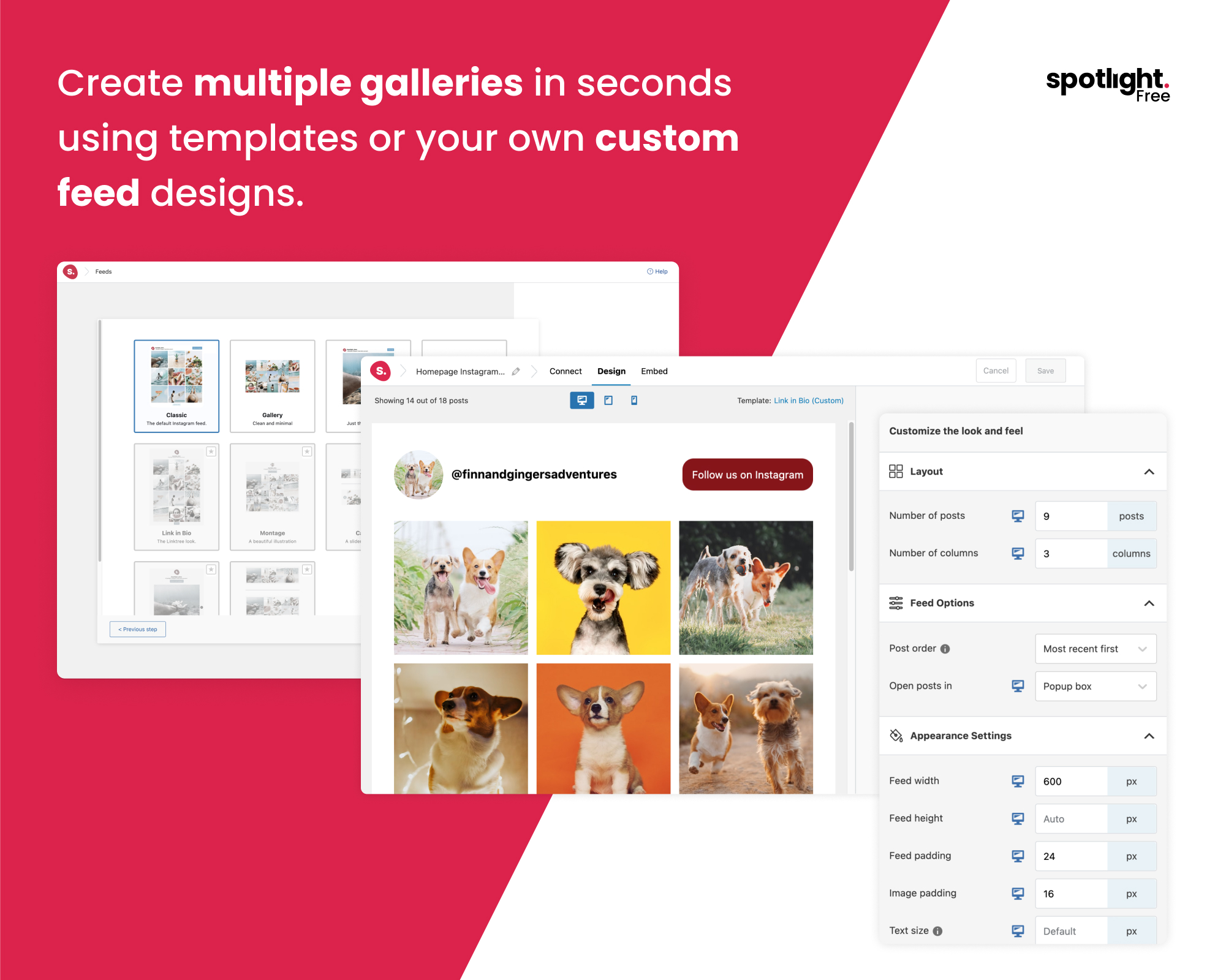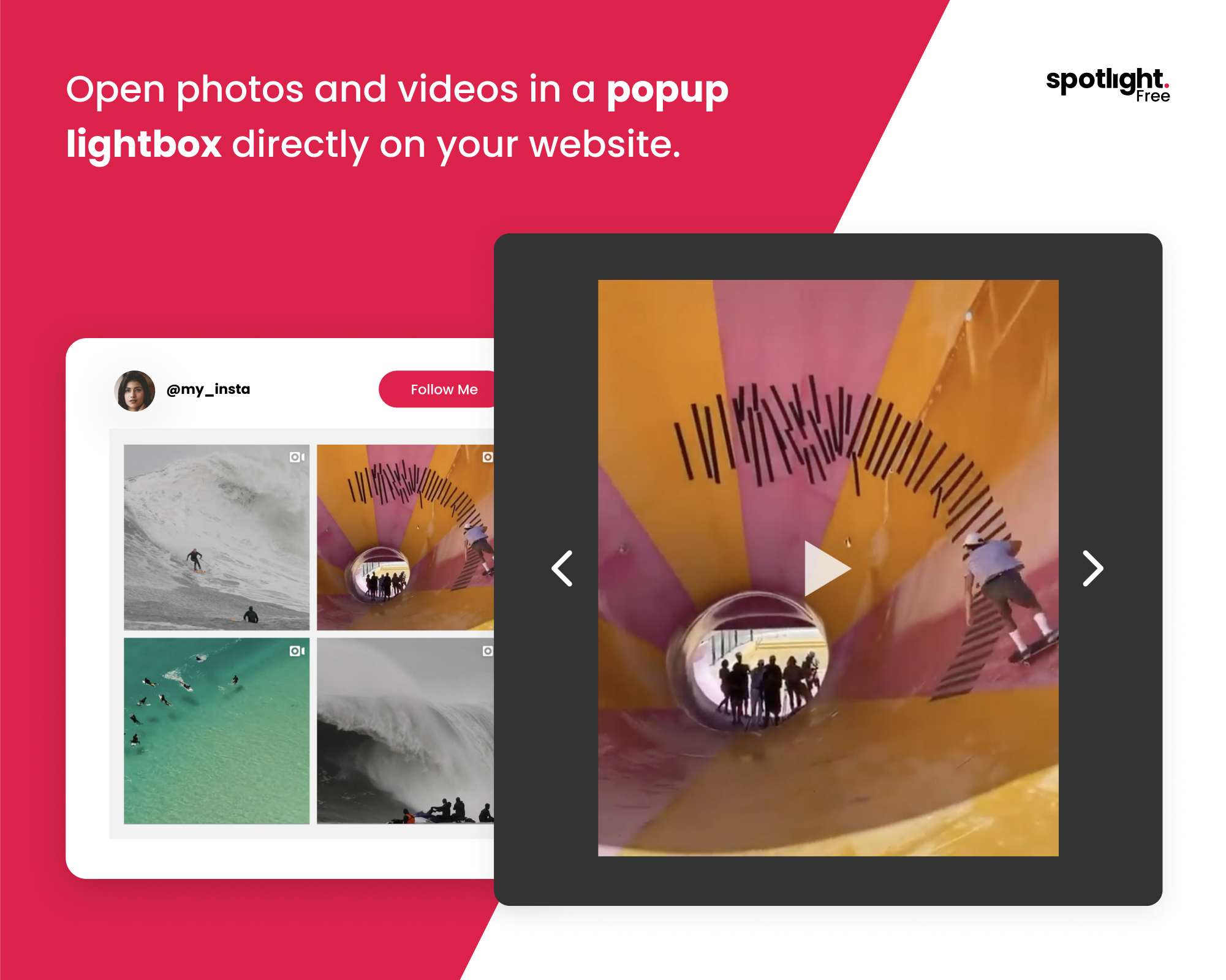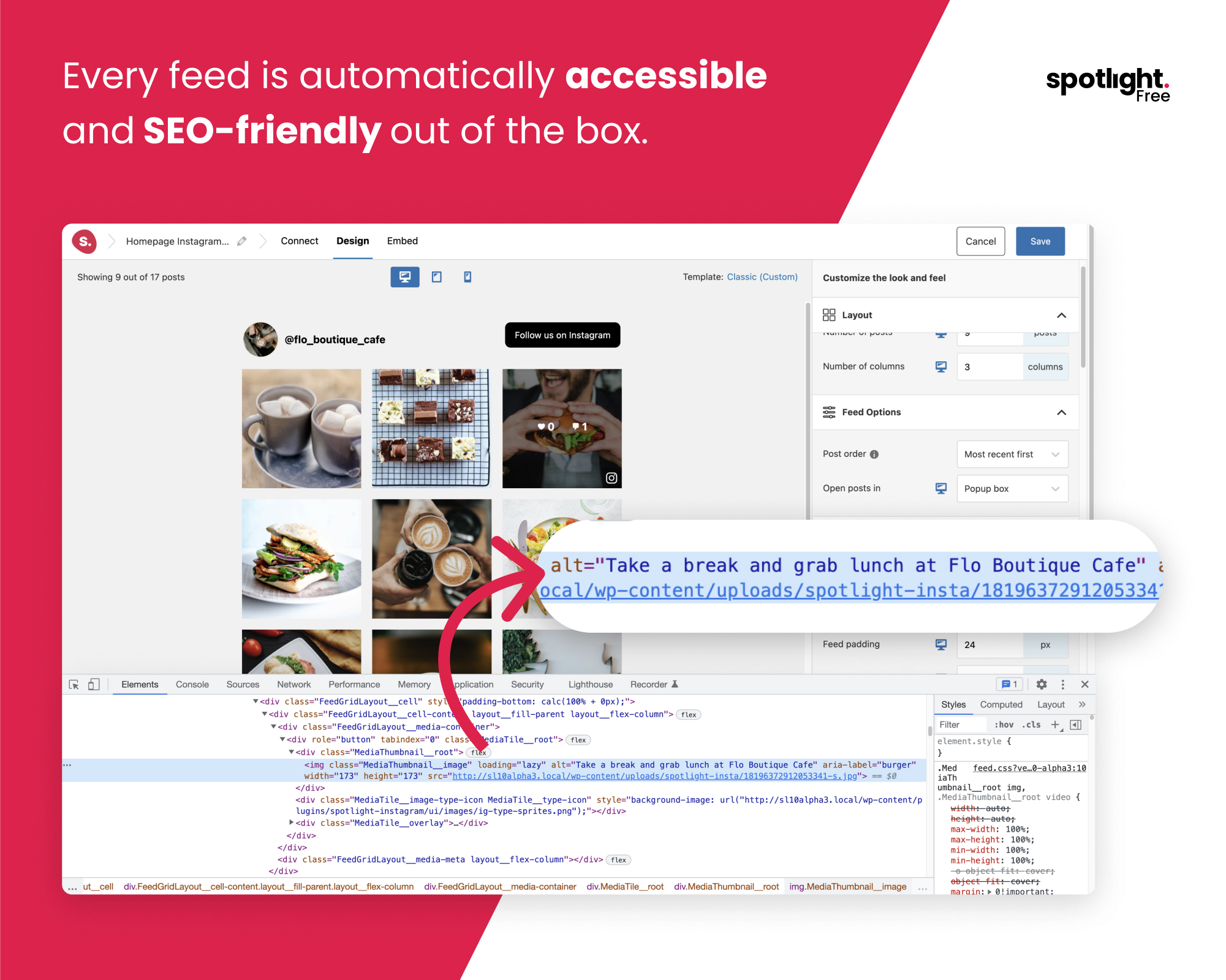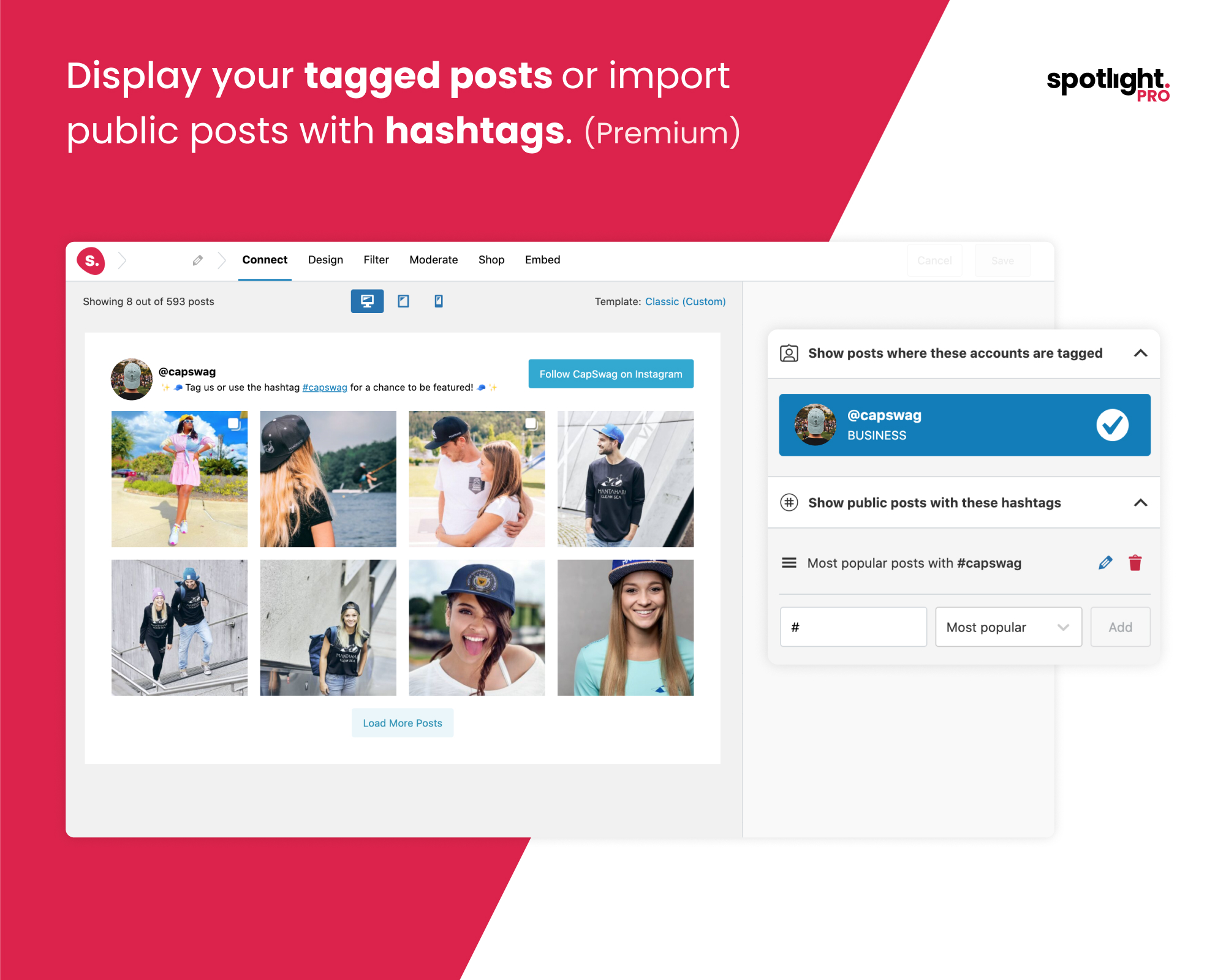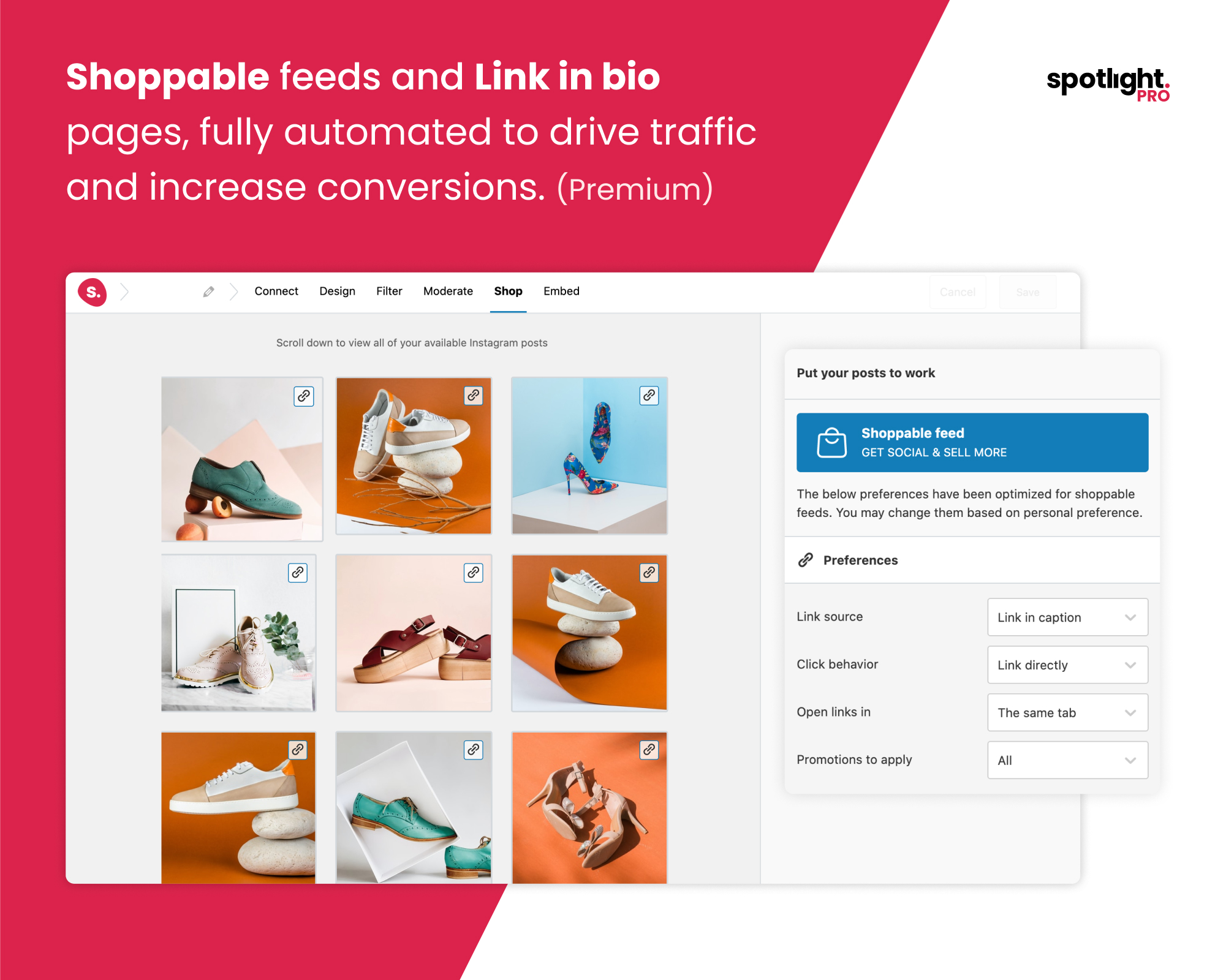 Are you the author of this plugin, Claim this page
Explore other WordPress plugins