TaxoPress is a WordPress plugin that helps you manage and organize your tags, categories, and other taxonomy terms. It offers features like automatic term suggestions, related posts, and customizable term displays. There is also a Pro version available with additional features and expert support.
TaxoPress
Simplify Content Organization
TaxoPress allows you to easily manage and organize all your WordPress taxonomy terms, including Tags and Categories. With TaxoPress, you can add, rename, remove, delete, and even merge terms. You can also assign any term or taxonomy to any post type, making it simple to structure and categorize your content.
Boost SEO with Automatic Term Management
TaxoPress can improve your website's SEO by automatically suggesting relevant terms for your content and linking those terms to the correct archive pages. This helps search engines understand the context of your content and can lead to higher rankings in search results.
Enhance Content Showcase
With TaxoPress, you can use your terms for advanced features such as Related Posts and Tag Clouds. This allows you to showcase related content to your visitors, increasing engagement and providing a better user experience. Additionally, TaxoPress offers customizable displays of terms, giving you full control over how your content is presented.
Screenshots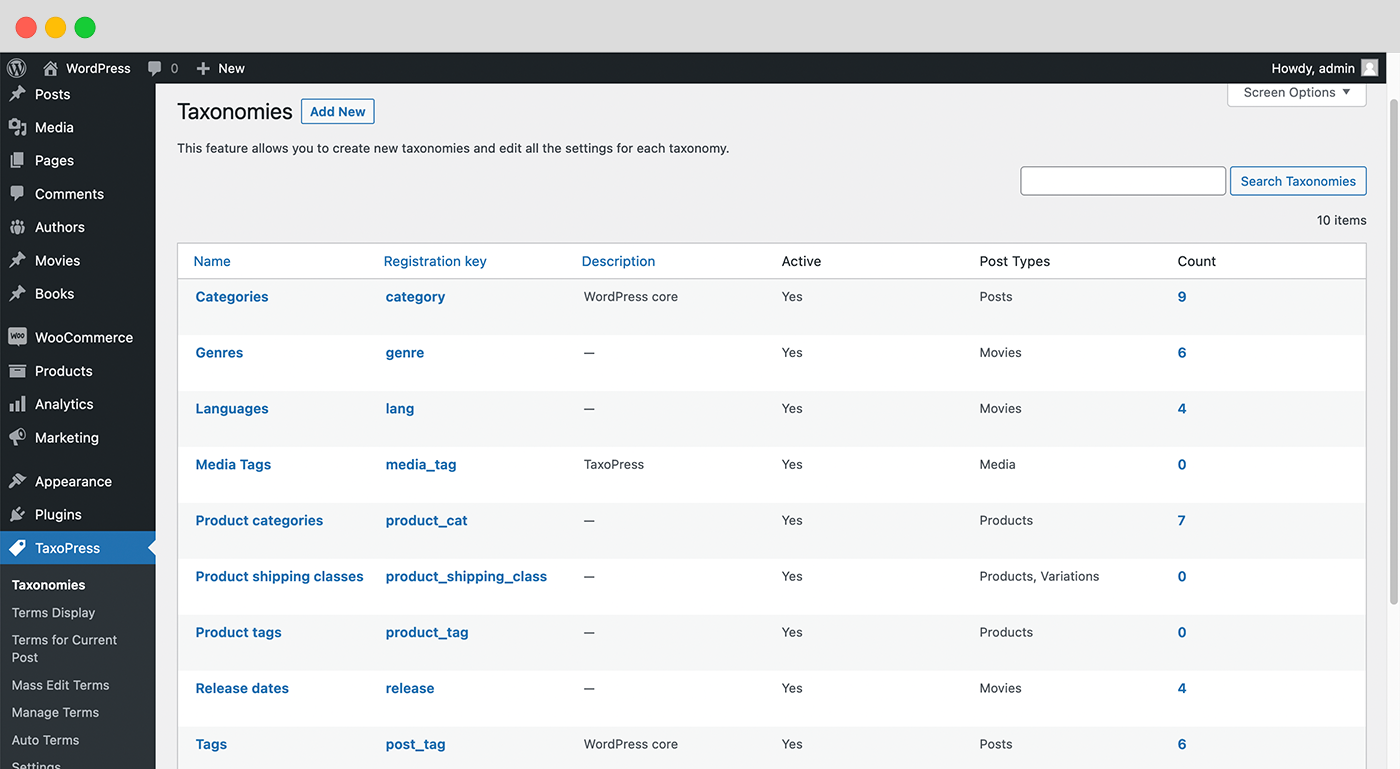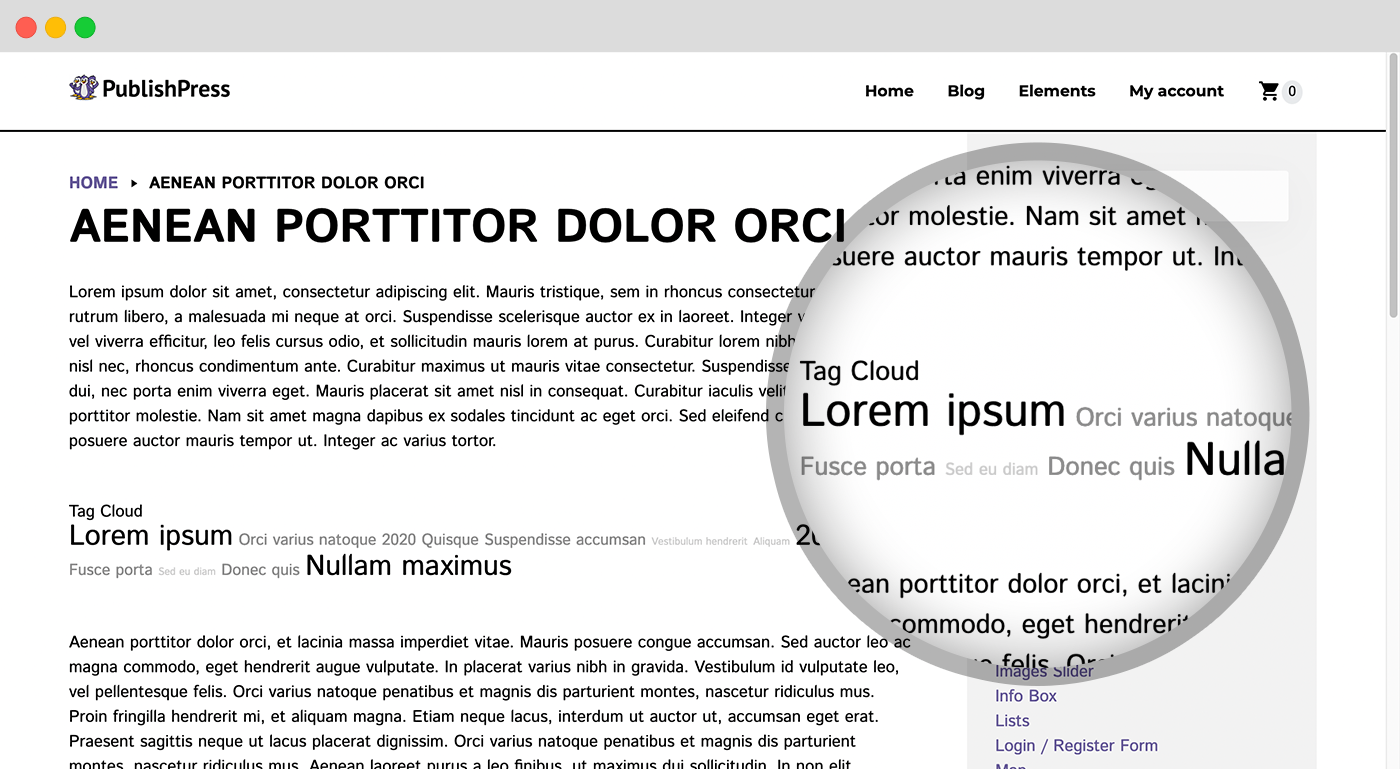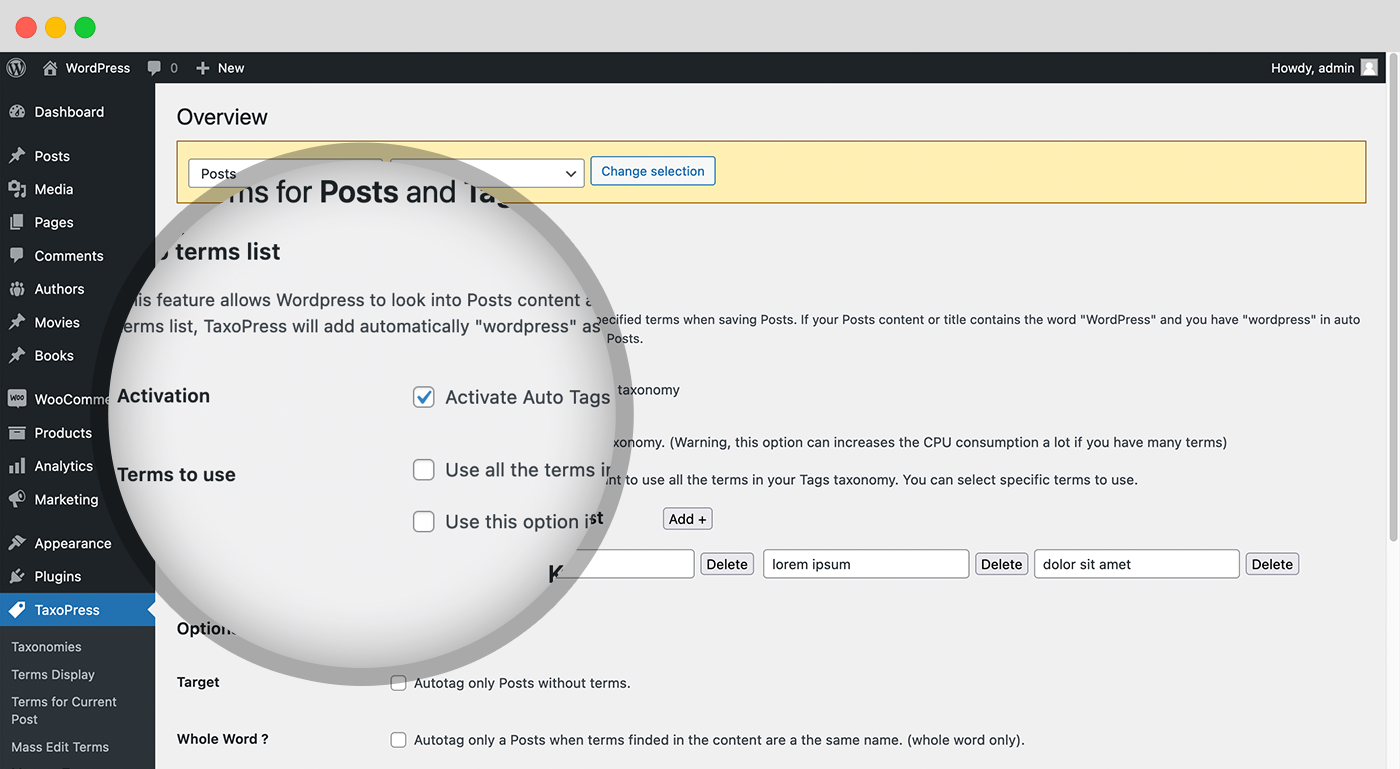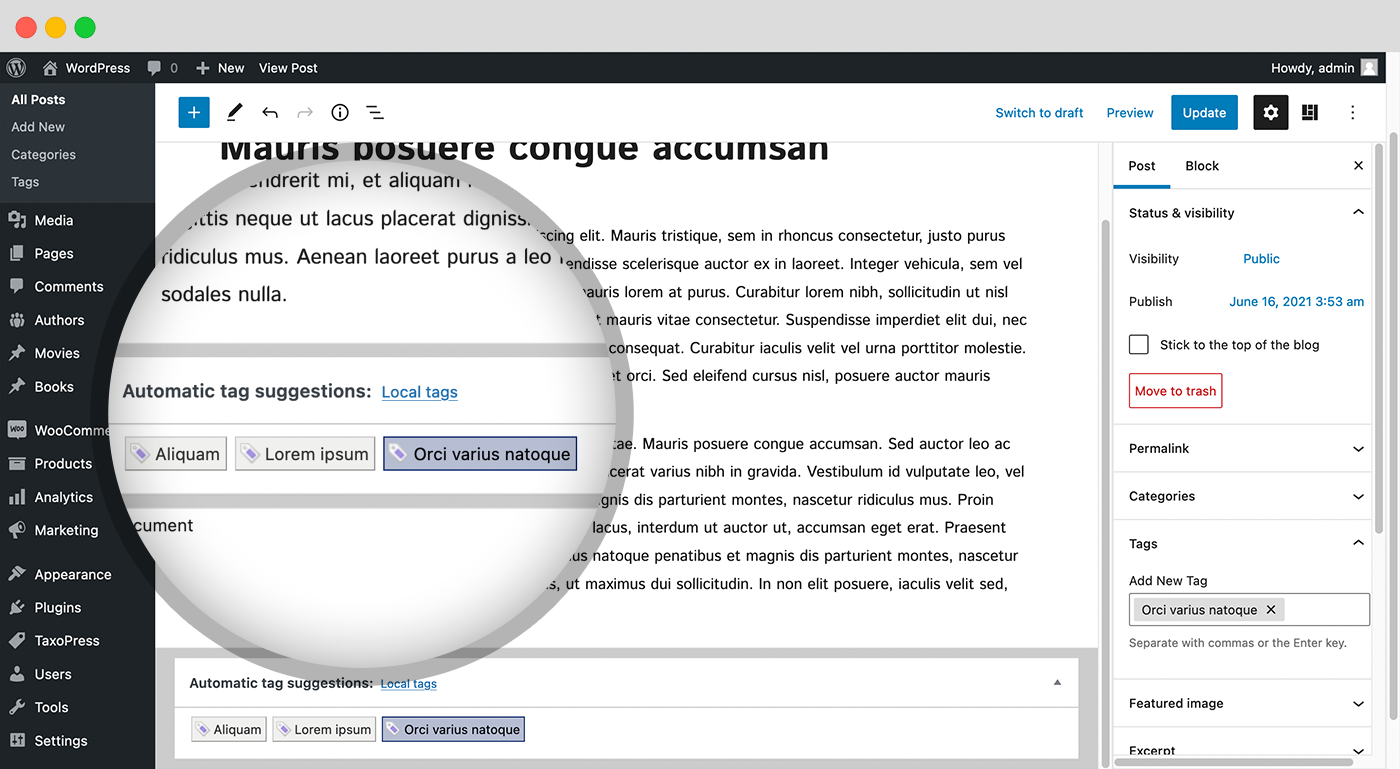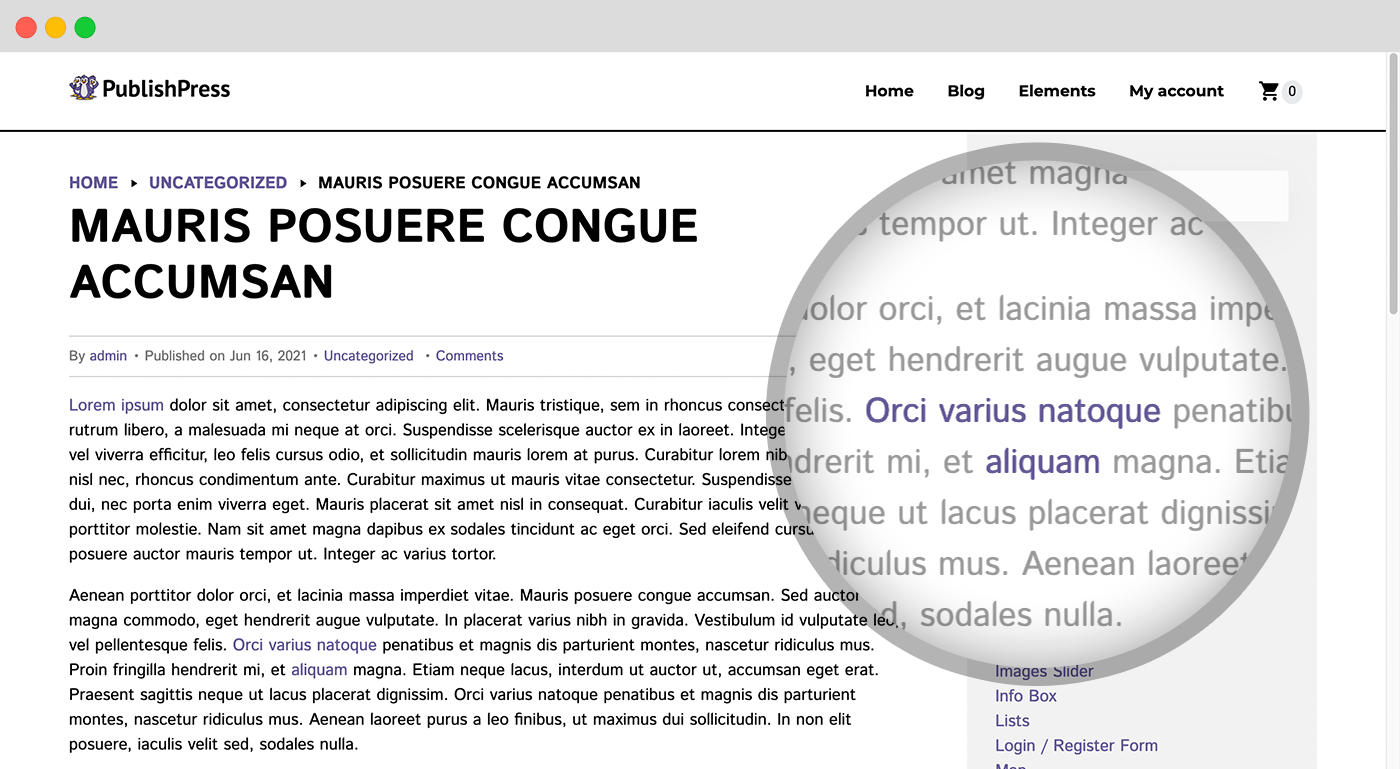 Are you the author of this plugin, Claim this page
Explore other WordPress plugins