Real Cookie Banner is a WordPress plugin that helps you comply with GDPR and ePrivacy Directive requirements by obtaining consent for cookies and services on your website. It offers features such as guided configuration, content blockers, customizable design, and documentation of consents. The plugin also has a free version available with the option to upgrade to the PRO version for additional features and templates.
devowl.io
Easy GDPR Compliance
Obtain GDPR and ePrivacy Directive compliant consents with our cookie banner plugin designed for WordPress websites. Simplify setup and avoid legal risks.
Customizable Design
Customize the design of your cookie banner with 20+ design templates and 200+ options. Perfectly match your corporate design and unleash your creativity.
Documentation of Consents
Document all consents and prove compliance with GDPR. Trace the origin of consents and be on the safe side even in the worst case.
Screenshots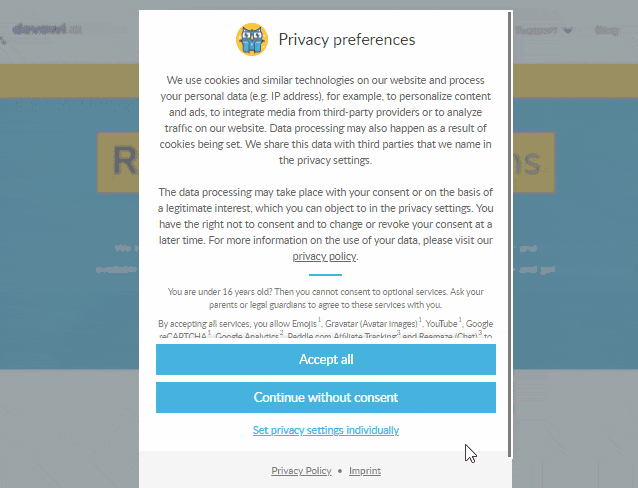 Are you the author of this plugin, Claim this page
Explore other WordPress plugins