The Pods Framework allows you to manage all your custom content needs in one place. You can create custom content types, extend and customize existing content types, add custom fields, and create connections between different types of content. With a wide range of field types and integration options, Pods helps you build and manage your WordPress site beyond standard posts and pages.
Pods Framework Team
Simplify Content Management
Manage all your custom content needs in one location with the Pods Framework. Create, extend, customize, and organize content types easily with one click.
Flexible Customization Options
Add custom fields to any content type and conditionally show fields based on the value of other fields. Group your fields into sections and organize them with additional headings.
Seamless Integration and Display
Show your fields anywhere using blocks, shortcodes, widgets, or Pods Templates. Create connections between content types to keep your content organized. Pods integrates with popular plugins and themes for extended functionality.
Screenshots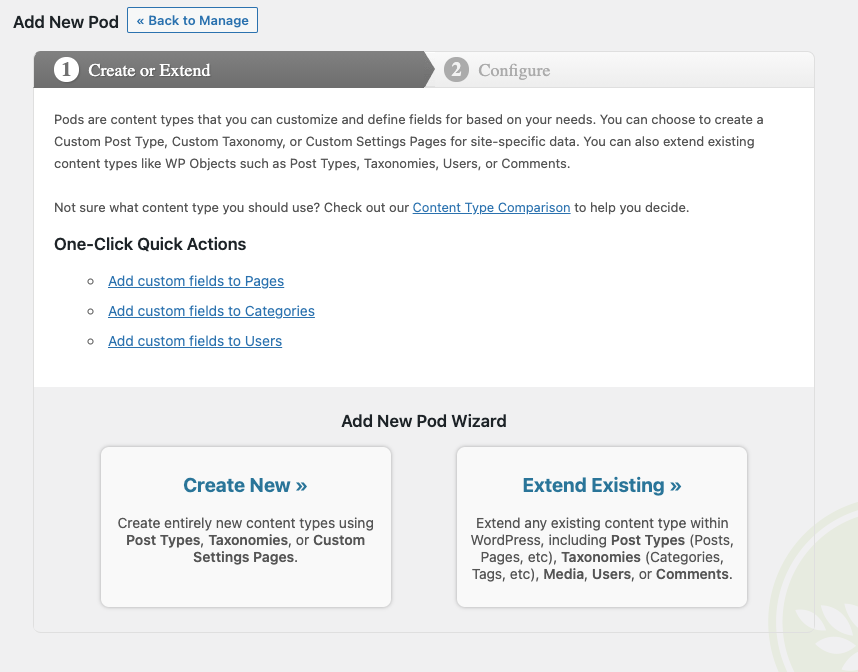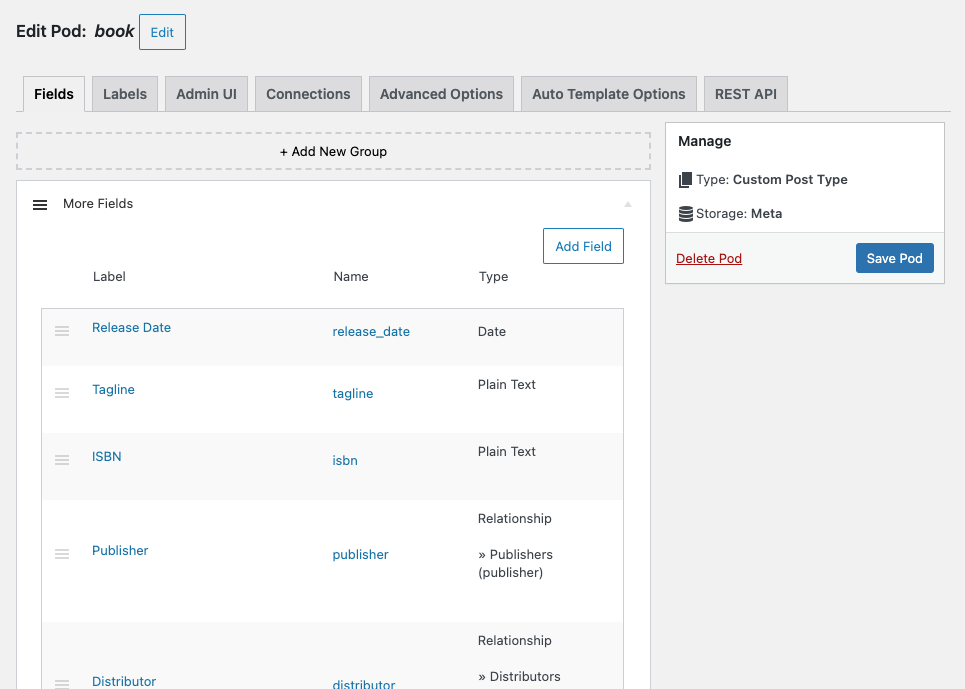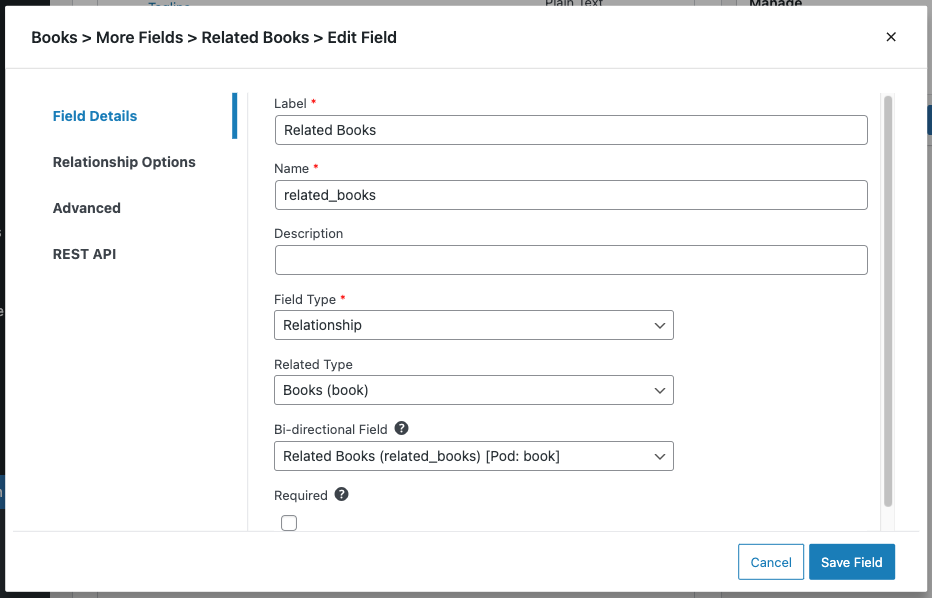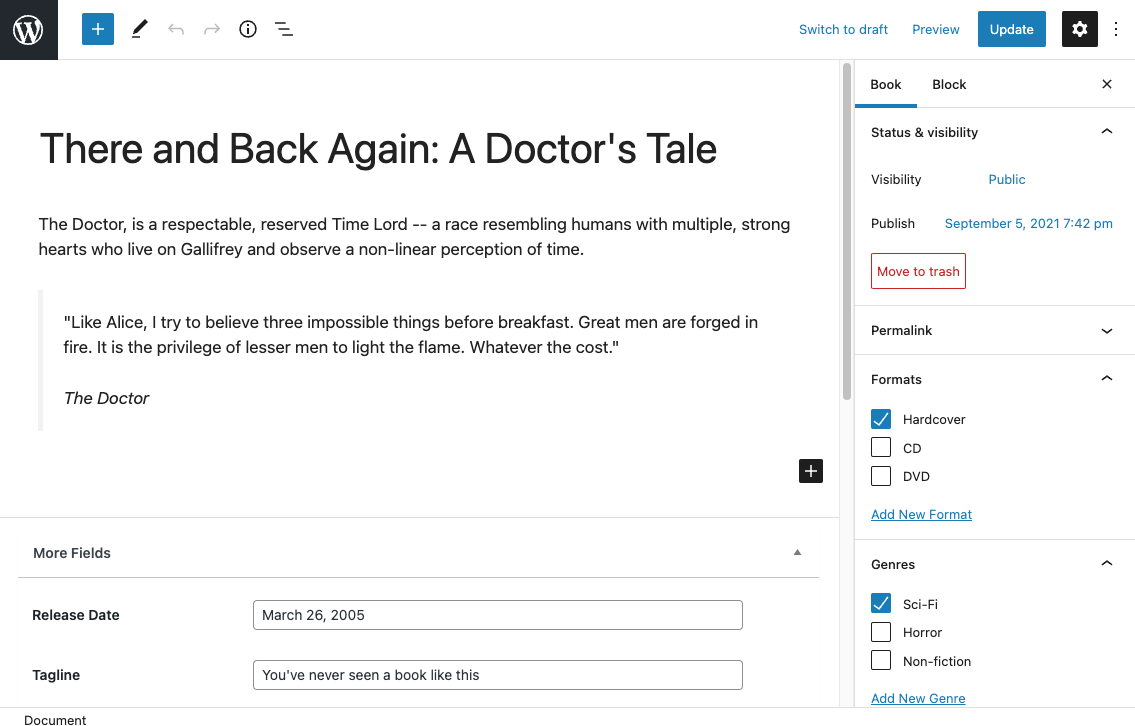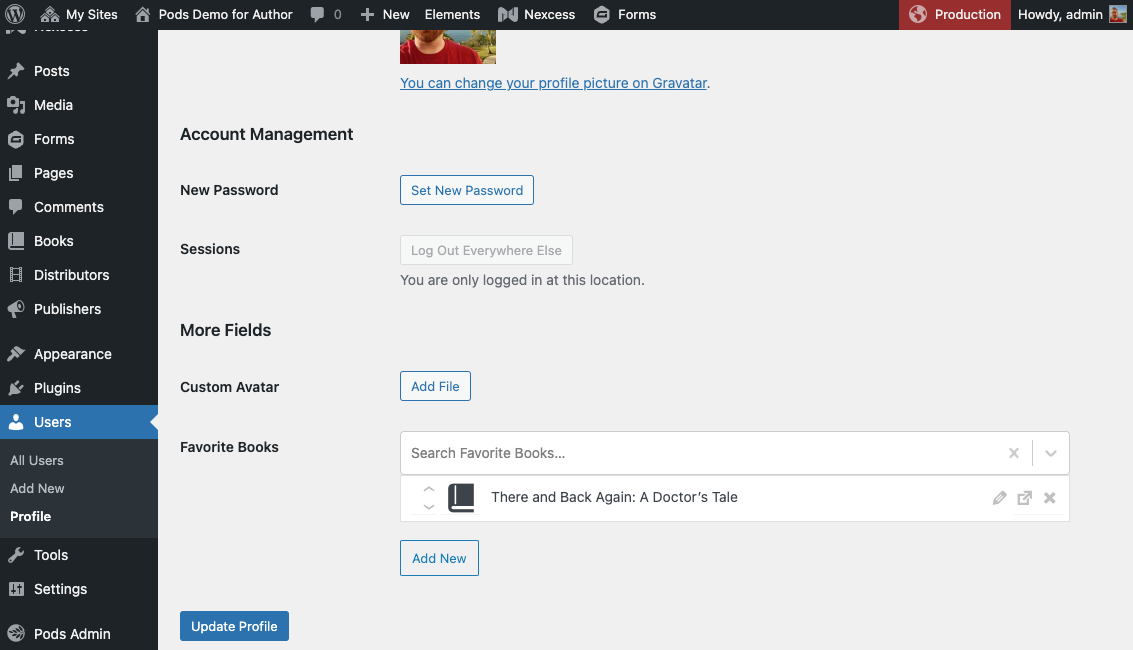 Are you the author of this plugin, Claim this page
Explore other WordPress plugins