Automatically Optimize Your SEO with BoldGrid Easy SEO and Rank Higher in the Search Engines BoldGrid Easy SEO will help you create better content and rank higher in the search engines. It analyzes your page content in real-time and makes recommendations that will help you maintain best SEO practices. Simply set a target keyword or phrase and the BoldGrid Easy SEO dashboard will automatically give you easy-to-follow suggestions on improving your on-page SEO. Regardless of your SEO skill level or knowledge, BoldGrid Easy SEO provides simple, yet powerful tools for website search engine optimization. Get automatic assistance with:
BoldGrid
Reviews
Plugin features missing
By
Jak (123456jk) on November 28, 2022
Not replied to my support question. The features in the screenshots you are showing are not the same as in the installed plugin. What I am missing after the installation: – the recommendation bullets (red, green, yellow) are missing – characters count is missing for the title and description
Does Not work well with Gutenberg
By
tzah on April 29, 2020
A Good Plugin but doesn't work well with Gutenberg Editor.
Very GOOD
By
Ali.Dbg on April 25, 2018
Hi Thanks for lightweight plugin and content analyzer
Screenshots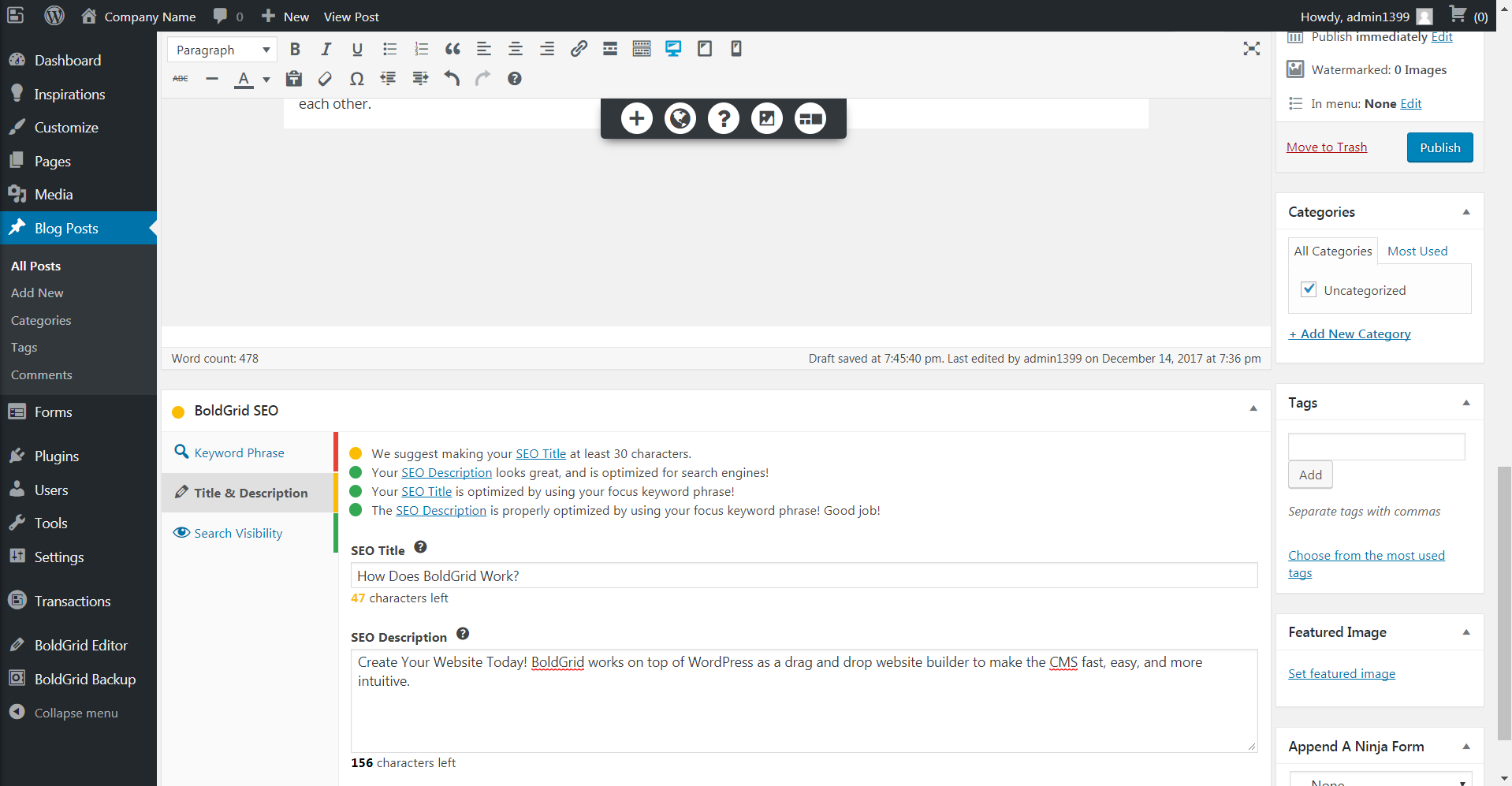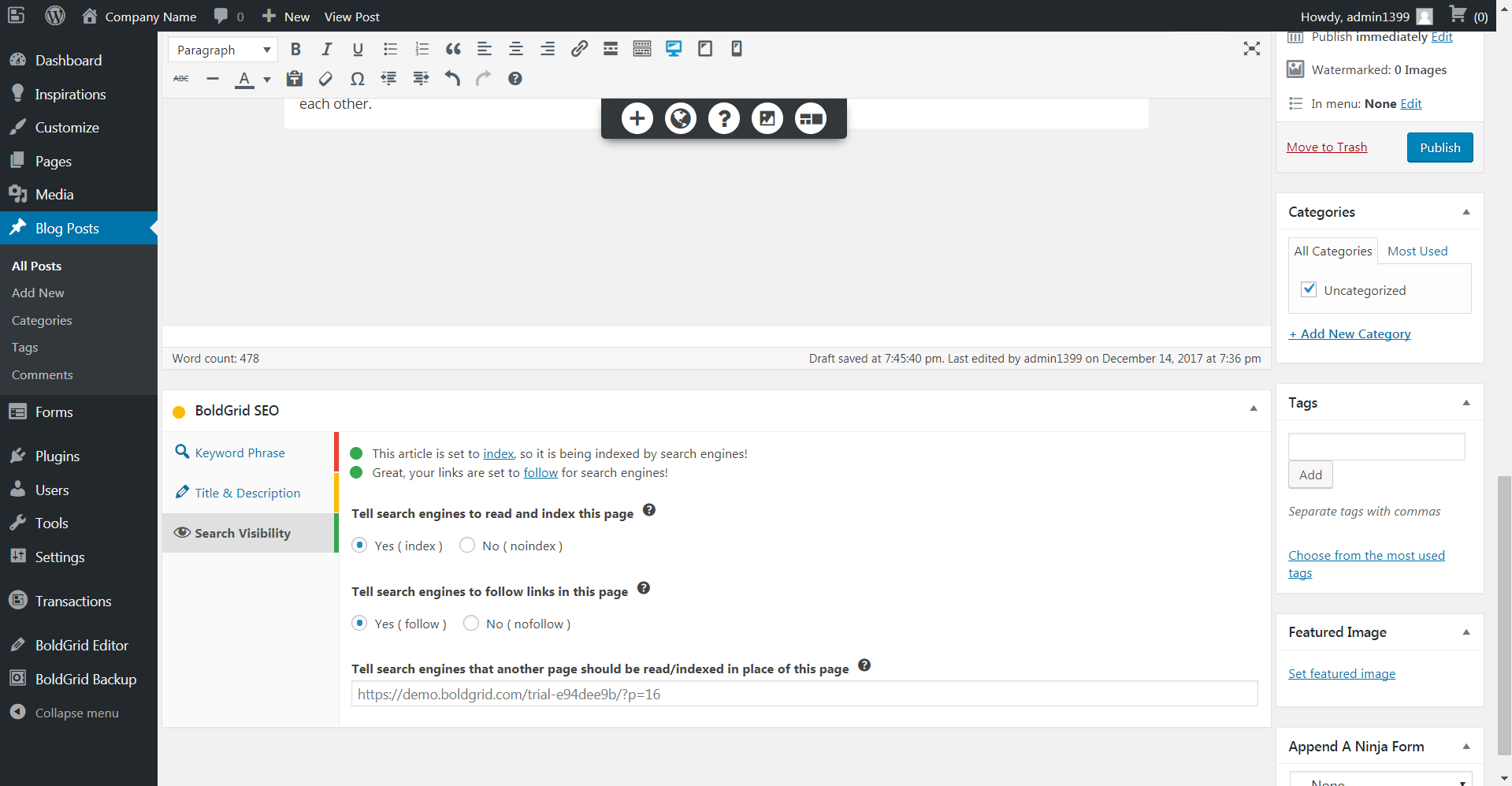 Are you the author of this plugin, Claim this page
Explore other WordPress plugins